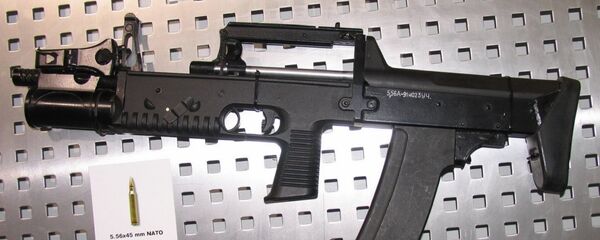 MOSCOW (Sputnik) — Neural networks are the systems modeled using the example of human brain that could fulfill tasks by comparing the examples of similar tasks and their implementation in the past.
Therefore, a combat system equipped with such technologies could carry out its activities not only within the framework of its algorithm, but also taking "independent" decisions based on the past experience.
"Kalashnikov has announced its researches in the sphere related to neural networks. In the near future, the concern will present a product line based on neural networks. A completely automatized combat module with the use of the technology is expected to be showcased during the ARMY 2017 forum," the press service told reporters.
On August 22-27, Russia will hold the Army-2017 exhibition to showcase its high-tech military innovation and achievements. The event is expected to gather a number of officials and military experts from dozens of countries. The forum will use several venues, including the military-themed Patriot Congress and Exhibition Center, Kubinka airfield and Alabino training ground in the Moscow region.