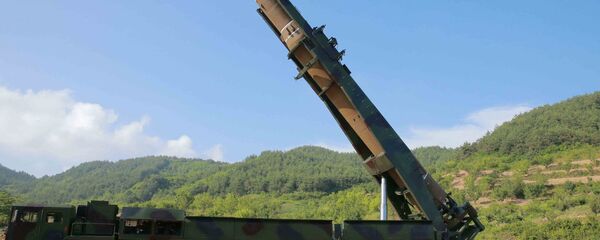 According to the DoD, Pyongyang's missile posed a threat to shipping near Japan, aircraft and satellites in space. The Pentagon added that there was no notification of the upcoming missile launch.
"Any time responsible nations conduct live fire tests of any kind, they issue closures, they issue notice to airmen, notice to mariners," Davis told reporters. "They [North Korea] did not do this. That places shipping at risk, that places commercial aviation at risk and it places space assets at risk."
However, the US missile defenses are able to defend the country from the "limited" threat from North Korea's missile capabilities, the Pentagon spokesman, Jeff Davis, emphasized.
He cited the successful destruction of a simulated North Korean ICBM by a US-based missile interceptor carrier out in June.
Davis also said that the North Korean missile was fired from a mobile launcher at a new location in the Panghyon aircraft plant.
"It was mobile," Davis told reporters when asked about the type of the launcher used by North Korea to conduct the missile test. "This was launched from Panghyon aircraft plant. This was a place they have not launched from before."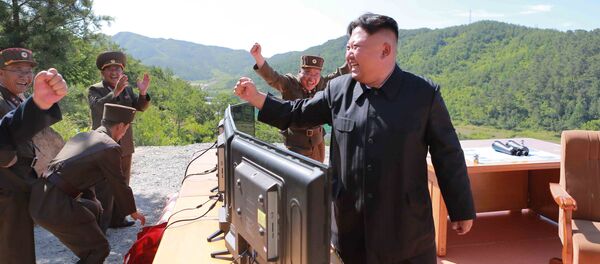 When asked whether the Defense Department is going to consider to change its schedule for military exercises near the Korean Peninsula after the
Russia-China joint statement
, Davis said "no, we are not."
North Korea announced Tuesday that it had successfully launched its first intercontinental ballistic missile, the Hwasong-14, at 00:30 GMT. It said the missile traveled 580 miles and reached an altitude of 1,740 miles during its 39-minute flight before "accurately hitting the target waters in the open sea" in the Sea of Japan.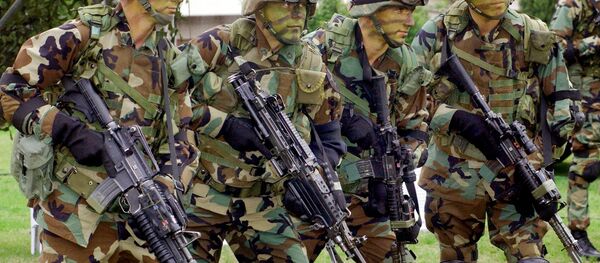 While the US believes that
North Korea has successfully launched an ICBM
for the first time, the Russian Defense Ministry said that the missile's type was medium-range, not intercontinental.
Over the years, the United Nations Security Council has issued numerous resolutions concerning North Korea. The June 02 resolution condemned nuclear weapons and ballistic missile development activities, while the March 23 resolution strengthened sanctions against Pyongyang.
On Tuesday, Russian and Chinese foreign ministries released a joint statement calling on Pyongyang to declare a moratorium on nuclear tests and urging the US and South Korea to refrain from joint drills in order to avoid further escalation of the situation on the peninsula.