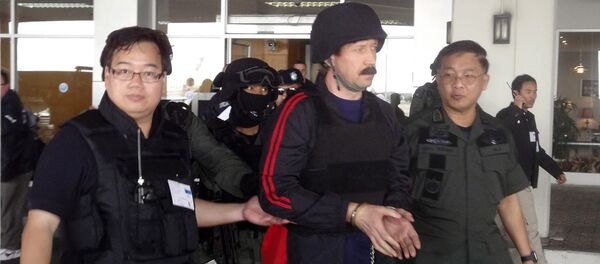 16 February 2017, 10:34 GMT
WASHINGTON (Sputnik) — Martyshev, accused of cyber fraud, was extradited by the Latvian authorities to the United States and is now detained in a US prison in Alexandria, Virginia.
"We consider this arrest as another case of kidnapping of Russian citizens by US authorities in violation of the current bilateral agreement on mutual legal assistance in criminal matters from 1999," the embassy stated.
The Russian embassy noted that it is aware of the situation, and is providing consular and other assistance to a Russian citizen.
"We demand from the American side unconditional observance of the legitimate rights and interests of the Russian citizen," the embassy stated.
The emabssy noted that they had a telephone conversation with Martyshev, and in the near future the consular staff will visit him.
The Russian Foreign Ministry has repeatedly accused the US of "hunting" and detaining Russian nationals abroad.