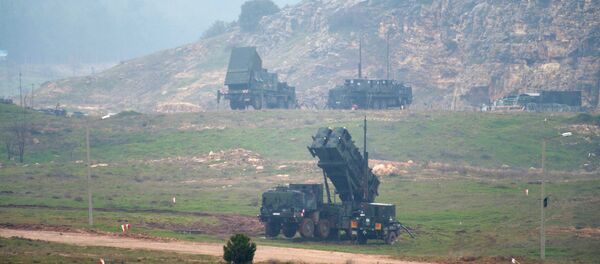 WARSAW (Sputnik)
–
The signing took place during US President Donald Trump's visit to Warsaw.
Poland will receive Patriot missile systems from the United States by 2022, Polish Defense Minister Antoni Macierewicz said Thursday after announcing the signing of the deal.
"Deliveries will begin in 2022," Macierewicz said at a briefing.
The Patriot systems' "operation readiness" is set for 2023, according to the agreement.
The US president visited Poland on Wednesday kicking off his second foreign trip. He has already left the country and is currently in the German city of Hamburg, where world leaders are gathering for G20 summit, which will take place on Friday and Saturday.
Macierewicz specified that the systems would be equipped with advanced Integrated Air and Missile Defense Battle Command System (IBCS).
The intention to acquire Patriot systems was announced by Polish authorities in late March. The country is expected to receive eight batteries that will cost $7.5 billion.
Patriot is a long-range, all-altitude, air defense system capable of countering tactical ballistic missiles, cruise missiles and advanced aircraft.