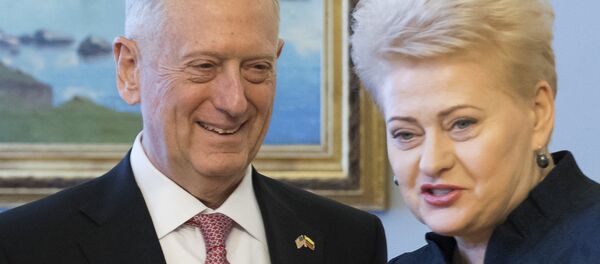 On Thursday, Polish Defense Minister Antoni Macierewicz said that the Polish Defense Ministry and the United States had signed an agreement on the delivery of
US Patriot missile systems
to Poland.
The signing ceremony took place during US President Donald Trump's visit to Warsaw. Poland will receive Patriot missile systems from the United States by 2022, Polish Defense Minister Antoni Macierewicz said after announcing the signing of the deal.
The Patriot systems' "operation readiness" is set for 2023, according to the agreement.
The intention to acquire Patriot systems was announced by Polish authorities in late March. The country is expected to receive eight batteries that will cost a total of $7.5 billion.
Patriot is a long-range, all-altitude, air defense system capable of countering tactical ballistic missiles, cruise missiles and advanced aircraft.
According to Macierewicz, the Patriot will help Poland to "effectively counteract Russia's Iskander missile systems."
Speaking to Sputnik, Russian military expert Andrey Golovatyuk, Poland's drive to purchase the Patriot systems can be explained by political rather than defense considerations.
"I doubt that the Patriot systems will be capable of countering our Iskander missiles because they have the [wrong] characteristics, meaning that the Patriot will not have enough time to intercept an Inskander missile as such. As far as tactical and technical characteristics are concerned, our Iskander systems are superior to the Patriot ones," Golovatyuk said.
In this vein, one should remember Trump's famous words at a NATO summit earlier this year, when he said that everyone has to pay for his safety, according to Golovatyuk.
"Therefore, in this case Poles are trying to resolve their political issues, while the Americans, respectively, earn money," he said.
He suggested that by the time the Patriot systems arrive in Poland in 2022, they will be completely out of date.
He recalled that "the Patriot systems were developed back in 1982," saying that by 2022, Russia's Iskander systems will be significantly modernized.
"By 2022 the Americans will say to the Poles: 'Guys, this Patriot system is already mothballed, so pay us more money and we will deliver the newest air defense system to you.' A few years later, Americans will offer Poles the opportunity to change the Patriots' fuel engines or something else.Washington will earn money while Polish taxpayers will pay," Golovatyuk said.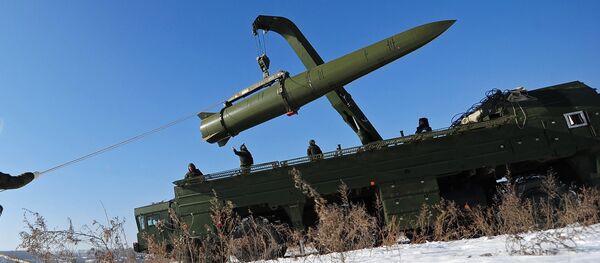 "It is clear that it is irrelevant to speak now about a large-scale war in Europe between Russia and the NATO countries. That's why all this is about  America capitalizing on supplying its military hardware to Poland, the Czech Republic and the Baltic states," Golovatyuk concluded.
By the end of 2020, all missile units of Russia's Ground Forces will be equipped with the Iskander-M mobile ballistic missile system, while the rocket artillery brigades will have the Tornado-S state-of-the-art multiple launch rocket system.
The Iskander-M is a mobile ballistic missile system designed to destroy a wide variety of ground targets at a range of up to 500 kilometers (over 300 miles).