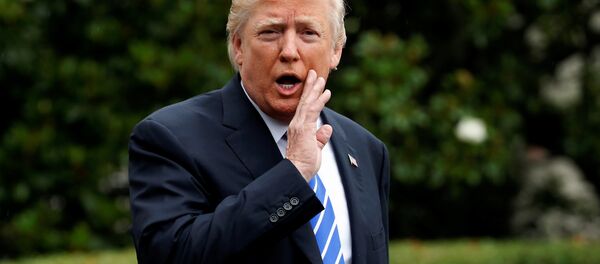 Earlier today, US President Donald Trump said that he had a "great experience" during his visit to Poland and thanked the Polish press for their positive reception of him in Warsaw.
On Wednesday and Thursday, Trump visited Poland where he discussed a number of security and economic issues with the country's leadership.
During his visit, the United States and Poland signed an agreement on the delivery of the US Patriot missile systems to Poland.
Touching upon Trump's speech in Warsaw in an interview with Sputnik Poland, former Polish Prime Minister Leszek Miller described it as a "very beautiful speech about Poland and Polish history," during which "there was no criticism of the European Union, Berlin or Paris."
When asked to comment on Trump once again urging Russia to stop its alleged efforts to destabilize the situation in Ukraine, Miller said that "at the same time, Trump, as I understood it, invited Russia to participate in the antiterrorist coalition, headed by the United States."
"Perhaps this topic will be further developed during Trump's talks with Russian President Vladimir Putin [on the sidelines on the G20 summit in Hamburg later on Friday]. There was no sharp criticism of Russia [during Trump's speech in Warsaw], he clearly avoided such criticism," Miller said.
Dwelling on the Polish media's reports about Trump's "historic visit" to Warsaw, Miller said jokingly that it just as "historic" as all the previous US Presidents' visits to Poland.
"I do not see anything extraordinary in this," he said adding that the Poles see the Americans as "the friendliest nation" in the world in terms of their attitude to Poland.
The people of Poland going wild for President Trump's visit to their country. MAGA hats and banners were seen all across the audience. pic.twitter.com/L9tUKFD5Ly

— The Columbia Bugle (@ColumbiaBugle) 6 июля 2017 г.
When asked about his general impression of Trump's speech in Warsaw, Miller said that "the Poles will certainly like this speech because the Poles appreciate the leaders of other countries emphasizing Poland's exceptionalism and heroism of the Poles."
"Trump mentioned all this during the speech. It was also evident that Trump does not want to enter into a conflict with anyone: neither with Western Europe nor NATO and Russia," he pointed out.
"Trump does not close any doors, or even windows, especially given that after Poland, the US President immediately went to the critical G20 summit in Hamburg, where he will meet with Western leaders and Russian President Vladimir Putin. Trump's behavior is quite reasonable," Miller concluded.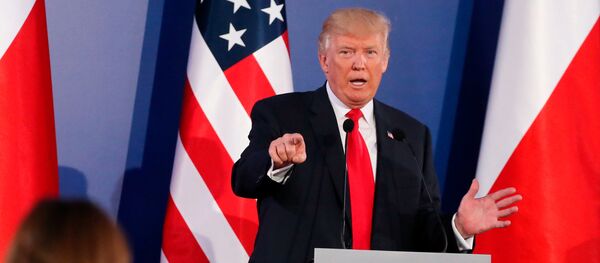 The meeting between Putin and Trump on the sidelines of G20 Summit in Hamburg is scheduled for 13:45 GMT (16:45 Moscow time) on Friday. It will be the first time the two leaders meet in person.
Trump has already met the leaders of several dozen countries, but his first personal meeting with the Russian President will happen only now, six months after Trump's inauguration.