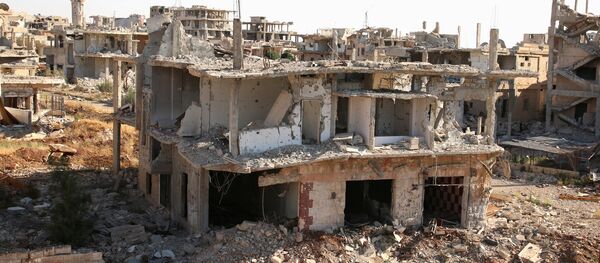 HAMBURG (Sputnik) — Russia and the United States are ready to announce a ceasefire in southwestern Syria, starting July 9, Russian Foreign Minister Sergey Lavrov said following talks between the Russian and US presidents on the sidelines of G20 summit in Hamburg on Friday.
"Experts from Russia, the United States and Jordan completed today the work in the capital of Jordan, Amman. They agreed a memorandum on the establishment of a deescalation zone in southwestern Syria: in Daraa, Quneitra and As-Suwayda provinces, which will have a ceasefire in force from midday, Damascus time, on July 9," Lavrov told reporters.
According to Lavrov, Russia and the US have pledged to ensure the implementation of the ceasefire in that region of Syria.
"At the beginning, the security around this zone of deescalation will be provided by Russian military police in coordination with the Americans and Jordanians," Lavrov added.