Citing concerns over increasing economic and resource inequality between nations and peoples, Pope Francis remarked in a Thursday interview with La Repubblica that the US and several other countries have a "distorted vision of the world."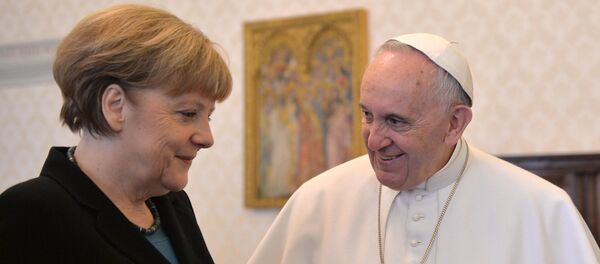 In comments made ahead of the July 7-8 G20 summit of world leaders, which focused primarily on global financial architecture, Pope Francis expressed his concern for the growing world population of those left behind by economic progress: the poor, the weak, and, most importantly, migrants.
"I worry about very dangerous alliances between powers which have a distorted vision of the world: America and Russia, China and North Korea, [Russian President Vladimir] Putin and [Syrian President Bashar al-] Assad over the war in Syria," the pope said, according to AFP's translation of the interview.
Ahead of the annual G20 summit, attended by the world's 20 most powerful national economies, Pope Francis expressed concern that the meetings would overlook growing global inequality even as the Syrian civil war drags into its sixth year, having displaced a minimum of some 12 million people, according to the United Nations.
"The danger concerns immigration," the pope said. "Our main and unfortunately growing problem in the world today is that of the poor, the weak, the excluded, which includes migrants." He also called out countries that he said "fear an invasion of migrants." Taking aim at Europe, the "richest continent in the whole world," he warned leaders not to imagine that their borders can truly be closed.
"This is why the G20 worries me: It mainly hits immigrants," Pope Francis said.