BEIRUT (Sputnik) — There are no registered violations of the ceasefire regime that entered into force on Sunday in the southwestern Syrian provinces of Daraa, Quneitra and Suwayda, a source in Damascus told Sputnik.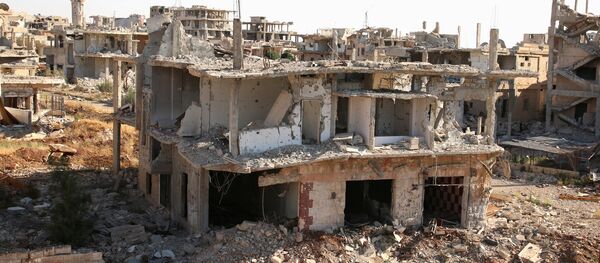 On Friday, Russian Foreign Minister Sergey Lavrov said, after the talks between Russian President Vladimir Putin and US leader Donald Trump that the United States, Russia and Jordan agreed on ceasefire in southwestern Syria starting at noon Damascus time (09:00 GMT) on July 9. The United States and Russia have committed themselves to ensuring the implementation of the ceasefire.
"Today no evident ceasefire violations in southwestern Syria have been registered," the source said.
The Syrian army has made no statement on the ceasefire yet.