MOSCOW (Sputnik) — Earlier in the day, Ukrainian President Petro Poroshenko said that Ukraine would introduce biometric control for citizens of other countries who cross its border, with relevant decisions being already drafted. According to National Security and Defense Council (NSDC) Secretary Oleksandr Turchynov, the decision to introduce biometric control on the Ukrainian border would, first of all, affect Russian citizens.
"Introduction of a preliminary electronic registration for Russian citizens entering Ukraine, or so-called biometric control is actually establishment of a visa regime between our states… Our duty is to anticipate, therefore the retaliatory measures will definitely follow," Klintsevich said, adding that the retaliatory move might affect up to 4 million Ukrainians working in Russia.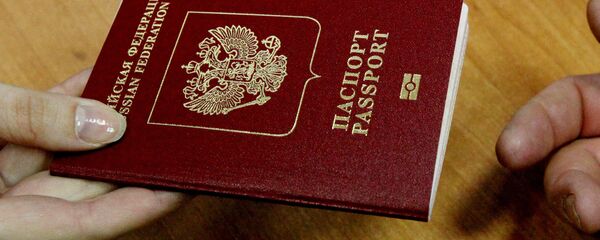 Ukrainian Foreign Minister Pavlo Klimkin said on Monday that the new restrictions would differ from a visa regime, since the latter did not allow to control the entry date, as well as movements within the country apart from the new integrated biometric system. The minister added that the entry rules for Russians will be tightened stage by stage.
The Russian-Ukrainian relations deteriorated after eruption of crisis in eastern Ukraine in 2014 and Crimea's decision to rejoin Russia. Kiev has repeatedly accused Moscow of interfering in the affairs of Ukraine. Russia denied the allegations and called such accusations unacceptable, emphasizing that it has not been a party in the Donbass conflict.