UNITED NATIONS (Sputnik) — On Sunday, Iraqi Prime Minister Haider Abadi declared Mosul liberated from the Daesh terror group (banned in Russia).
"The United Nations will stand by the Government of Iraq in the tasks ahead of creating the necessary conditions for the voluntary, safe and dignified return of displaced communities, restoring the rule of law in freed up areas, preventing a return to violence and fostering accountability for all violations committed," Dujarric said.
Dujjaric added that UN Secretary-General Antonio Guterres paid tribute to the Iraqi people and government for their courage, and expressed condolences for the loss of life during the campaign to free Mosul.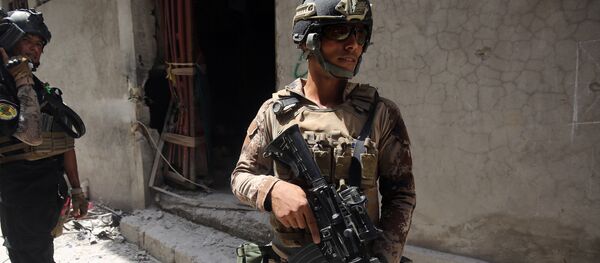 The UN Refugee Agency warned the humanitarian crisis in Mosul is far from over and thousands of civilians are at risk of remaining displaced in the months ahead. The agency pledged it will continue to assist displaced Iraqis for as long as necessary.
According to data the United Nations has received from humanitarian workers, 38 out of 54 residential neighborhoods in western Mosul are heavily or moderately damaged.
In 2014, Daesh (the Islamic State) captured vast territories in Iraq and Syria, declaring a caliphate. Since, Mosul served as the terror group's headquarters in Iraq.
The Iraqi government's military operation to liberate Mosul started last October.