MOSCOW (Sputnik) – On July 4, North Korea announced it had successfully launched its first intercontinental ballistic missile, saying it traveled 580 miles and reached an altitude of 1,740 miles during its 39-minute flight before accurately hitting a targeted area in the Sea of Japan. The test was sharply criticized by the international community.
"It is now crucial to strengthen the pressure on North Korea, and I want you to play a more constructive role," Abe said and called on China to stop oil supplies to North Korea, according to a source close to the Japanese government cited by the Nikkei newspaper.
The Chinese leader reportedly pointed out that China was doing everything necessary for maintaining the UN sanctions against Pyongyang referring to the suspension of coal exports from North Korea.
Xi added that China wanted to settle the North Korean issue through negotiations and opposed any unilateral sanctions.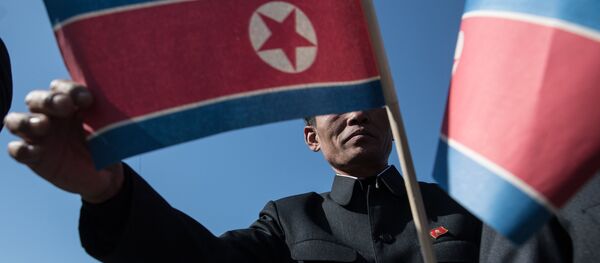 Last week, leaders of the United States, Japan and South Korea met on the sidelines of the G20 summit and agreed to press for prompt adoption of a new resolution by the UN Security Council that would impose additional sanctions on North Korea. France and the United Kingdom have also called for new restrictive measures against Pyongyang.
Earlier in the day, the Russian newspaper Izvestiya reported citing a diplomatic source that Moscow and Beijing were unlikely to support the UN Security Council draft resolution on new sanctions against Pyongyang proposed by the United States.