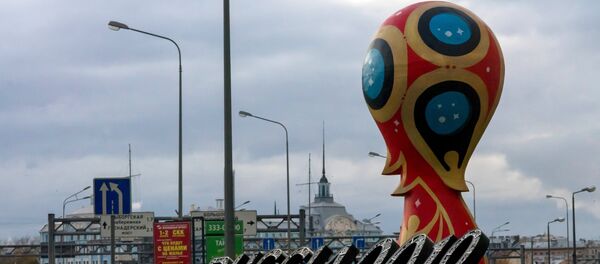 MOSCOW (Sputnik) — The convention, signed by 23 countries in mid-2016 and ratified by France and Monaco so far, aims to "provide a safe, secure and welcoming environment" at sports events by a "plurality of actors working in a partnership amid an ethos of co-operation."
It enters into force after ratification by three Council of Europe member states.
Russia is currently preparing to host the 2018 FIFA World Cup. The recent Confederations Cup competition was held in the Russian cities of Kazan, Sochi, St. Petersburg and Moscow. New Zealand, Portugal, Mexico, Cameroon, Chile, Australia and Germany have sent their national teams to participate in the cup. The German national football team won cup 1-0 in the final match with the Chilean team.