During the launch, Kim reportedly hung around the platform smoking cigarettes for over an hour, The Diplomat reported, giving US military and intelligence agents the opportunity to take him out, the news outlet said.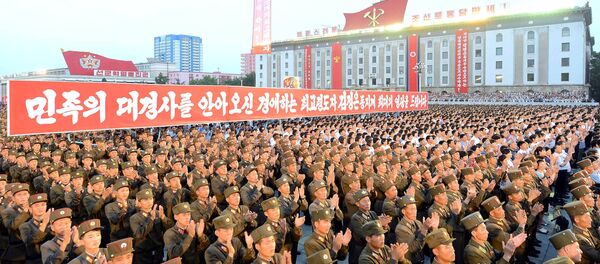 The US military generally knows when North Korean missile tests will occur, but of course hasn't launched a pre-emptive strike to stop one. But it's "unusual" that the US would allow it to leak that Kim could have been eliminated and wasn't, Baker explained.
The consultant believes it's possible Washington allowed the information to leak to show that it doesn't want to kill Kim at any chance it gets, in hopes that even an olive branch that small could persuade North Korea to slow the pace of its ballistic missile and nuclear program development.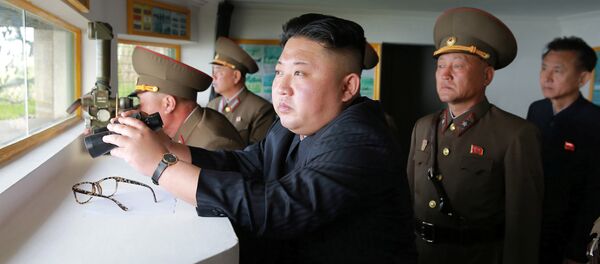 But the information could work both ways: it also shows Kim he's vulnerable. "If the program is continued, we can strike it and Kim," Baked explained. Whenever missiles are launched, videos almost always show the North Korean leader watching on-site, according to Business Insider.
Kim has become increasingly paranoid about the possibility of a US intelligence services or special forces assassination. US Secretary of State Rex Tillerson has stated, however, that Washington wants to "bring Kim Jung-un to his senses, not to his knees." Kim has resorted to traveling only at night and using his workers' Mercedez-Benzes to confuse would-be assassins, Sputnik reported.