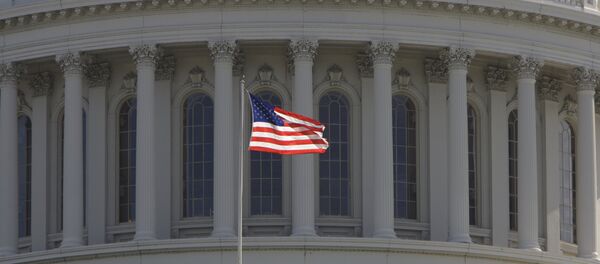 MOSCOW (Sputnik) — Moscow has already canceled such meeting once, when the two diplomats were expected to meet on June 23 in Russian city of St. Petersburg, citing Washington's decision to introduce new sanctions against Russia over alleged involvement in Ukrainian crisis.
"Russia may cancel the meeting between Deputy Foreign Minister Sergey Ryabkov and Under State Secretary Thomas Shannon scheduled for July 17 in Washington. It will happen, if the United States do not return to discussion of the issue concerning the return of Russian diplomatic compounds and will not set a mutually beneficial agenda for consultations," a high-ranking diplomatic source said as quoted by the Izvestia newspaper.
Two compounds belonging to Russia were closed down in the end of 2016 as part of the sanctions introduced by then-President Barack Obama's administration over Russia's alleged interference in the US presidential election, which Moscow has repeatedly denied. At the same time, 35 Russian diplomats were expelled from the United States.
On Tuesday, Russian Foreign Minister Sergey Lavrov said that Moscow would take retaliatory measures against Washington if the situation with Russia's diplomatic property in the United States was not resolved. On the same day, Ryabkov told Sputnik that Russia had prepared a "tough" response to the United States' move among other options. Later on Tuesday, State Department's spokesperson Heather Nauert confirmed that Ryabkov and Shannon would address the issue of Russian compounds during their meeting.