The event took place on Monday, a spokesman told AZ Central, which is owned by USA Today. Last month, several squadrons of F-35 jets at Luke Air Force Base in Glendale, Arizona, were grounded following multiple episodes of hypoxia in the month of May. The oxygen flow regulators weren't fixed, investigators didn't know why they had malfunctioned, but the military decided to continue flying the jets anyway while safety risks loomed.
Experts were tapped to help figure out what was going on but the service has next to no idea why hypoxia is still occurring among pilots in the $1.5 trillion jet program. "No specific root cause for the physiological episodes was identified during recent visits from experts and engineers from the Joint Program Office, Lockheed Martin, the Air Force Research Laboratory," the US Air Force 56th Fighter Wing Public Affairs office said in June.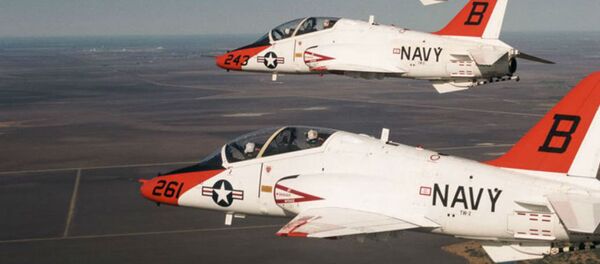 Luke AFB spokeswoman Maj. Rebecca Heyse claimed "irregularities" with an oxygen valve spurred the latest issue and that it has since been replaced. There are no plans to ground the jets again for now, but it may be a matter of time before pilots blow the whistle to commanders that flying with an oxygen-deprived brain isn't safe.
Lockheed Martin, the defense firm that makes the jets, is holding a job fair next week in Texas where 2,000 people will be interviewed and some will receive employment offers "on the spot" to increase staff at the plant in Forth Worth, the Star-Telegram reported Friday. Despite the ongoing and unsolved hypoxia issue, Lockheed intends to ramp up production of the troubled plane. The company built about 50 F-35s in 2016 and plans to increase production to 160 a year by 2019.
"We're really ramping up activity to do this hiring. This is new to us, making offers on the spot" a Lockheed spokesman said.