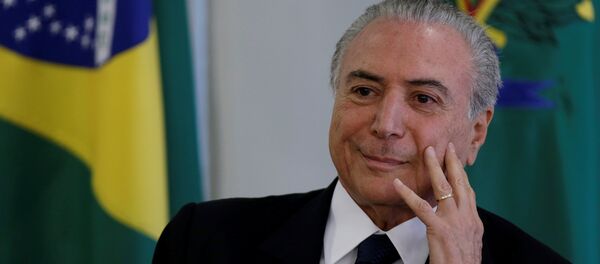 MEXICO CITY (Sputnik) — Earlier on Thursday, corruption charges against Temer were rejected by the Constitutional Justice Committee of Brazil's Lower House.
"After listening to the heads of parliamentarian groups an agreement was reached to hold the voting on August 2," Maia was quoted as saying by the Globo broadcaster.
A probe was opened against Temer in May after local media leaked an audio recording in which the Brazilian president appeared to be discussing bribes with the owner of Brazil's meat processing company JBS to hush up a witness in a corruption case surrounding the national energy firm Petrobras. In June, former Brazil's prosecutor general Rodrigo Janot formally accused Temer of corruption and sent the charges to the lower house of Brazilian parliament.