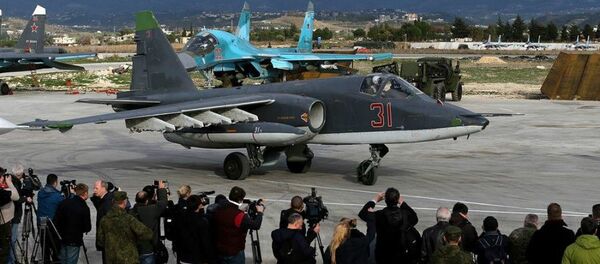 MOSCOW (Sputnik) — Russia is expecting to spend over 20 million rubles ($335,402) annually on the maintenance of its Hmeymim airbase in Syria, Russian Deputy Defense Minister Nikolay Pankov said on Friday.
Earlier in the day, State Duma, the Russian parliament's lower chamber, ratified a protocol to the Russian-Syrian agreement on deployment of the Russian air group in Hmeymim for 49 years with the possibility of extension. The protocol, sighed in January, regulates the deployment of military personnel, combat vehicles and property.
"Annual expenses for the implementation of the protocol amounts to nearly 20 million rubles, they will be allocated from the federal budget for this year and the subsequent years, as stipulated by the defense ministry," Pankov said, adding that the protocol did not entail additional costs.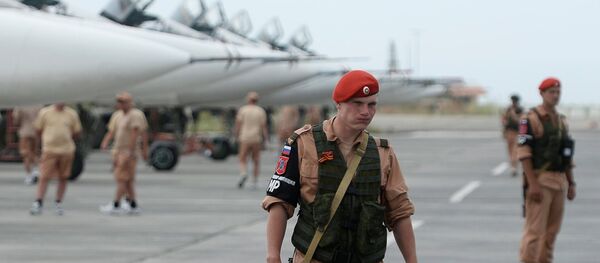 20 January 2017, 14:23 GMT
The upper chamber of the Russian parliament, the Federation Council, will consider the protocol on July 19.
The Russian air group was deployed at an air base in Hmeimim near Syria's Latakia in 2015 to serve as a strategic center of Russia's military operation against the Daesh terrorist group (banned in Russia).