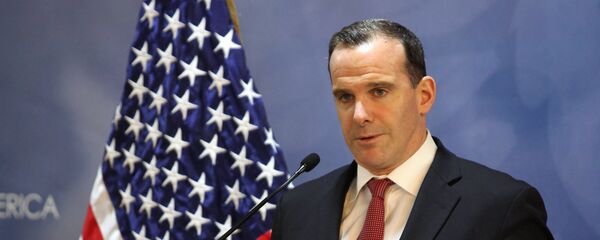 MOSCOW (Sputnik) — Earlier in the day, US President Donald Trump said at a joint press conference with French President Emmanuel Macron that the United States and Russia were currently discussing the second ceasefire agreement in Syria. Macron said that Paris no longer insisted on the departure of Syrian President Bashar Assad, the key goal to be the eradication of terrorism.
"If the United States and France are really ready to focus on the fight against terrorism, and not on the change of power in Damascus, and especially under the auspices of the United Nations and in cooperation with the Syrian government – it is a wonderful and long-awaited piece of news… We just have to wait for specific proposals toward all interested parties so that we do not discuss this kind of decisive initiatives in the mode of press conferences," the chairman of the upper house of the Russian parliament's international affairs committee told Sputnik.
The southwestern Syria ceasefire entered into force at noon Damascus time on Sunday after Trump and Russian President Vladimir Putin agreed to it during a G20 meeting in Hamburg, Germany.
Syria has been hit by a civil war for more than six years with government forces fighting opposition factions, including terrorist groups such as the Islamic State and the Nusra Front, both of which are outlawed in Russia.