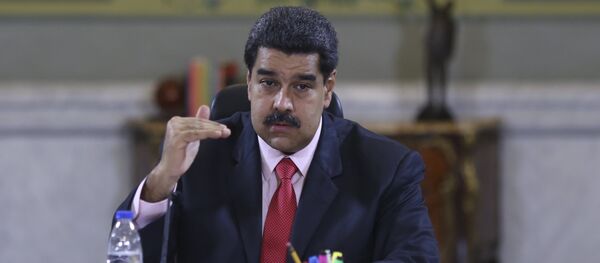 MEXICO CITY (Sputnik) – Venezuela's opposition is holding a so-called popular referendum, unauthorized by the Venezuelan government, against the policies of President Nicolas Maduro on Sunday.
The vote is organized by the opposition party Democratic Unity Roundtable (MUD).
The ballots include three questions on whether the voters reject and do not recognize the presidential decision to call the Constituent Assembly without gaining the support of the Venezuelans, whether the voters demand the country's Armed Forces to protect the 1999 constitution and the decisions of the National Assembly, as well as whether they agree on holding free elections and creating a national unity government.
According the Venezuelan opposition, more than 2,000 polling stations opened across the country. Venezuelans can also cast their ballots in 85 foreign countries.
Pictures circulated on social media showed people queuing at polling stations.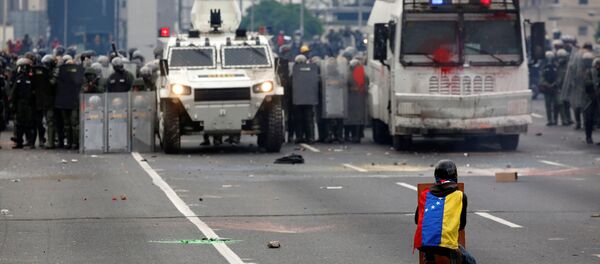 The country's National Electoral Council said that results of the referendum would not have legal force as only the electoral authorities have the right to hold such events. The opposition in response referred to Article 71 of the constitution, which allows holding consultative surveys.
Maduro has agreed to allow the referendum but urged its participants to behave peacefully.
Venezuela has been experiencing a period of political instability amid the drastic economic situation in the country. The most recent protests erupted in April after the country's Supreme Court tried to take over legislative powers from the opposition-controlled National Assembly. The top court reversed the ruling but the step did not stop mass demonstrations.
In May, Maduro announced his decision to call the National Constituent Assembly, which was regarded by the opposition as an attempted coup and resulted in further escalation of tensions that resulted in the deaths of over 90 people.