WASHINGTON (Sputnik) — The State Department noted that insurgents, including those aligned with the Islamic State terrorist group (banned in Russia), Bangsamoro Islamic Freedom Fighters and other organizations have continued to attack civilians and local institutions in Cotabato City and other areas.
"There is a threat of kidnappings-for-ransom of foreigners, including US citizens, from terrorist and insurgent groups based in the Sulu Archipelago and in the southern Sulu Sea area," the statement said.
The Department advised that the US embassy in Manila received credible information that terrorists plan to conduct kidnappings this year in the provinces of Palawan, Cebu and Bohol.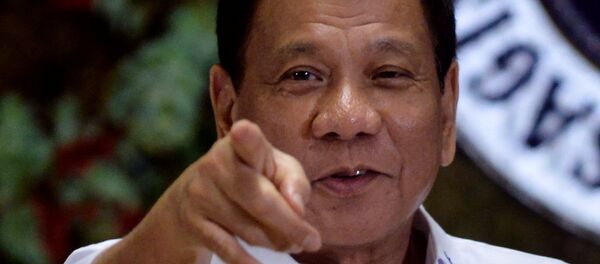 Earlier Monday, local news agencies reported that Philippine President Rodrigo Duterte offered the country's Muslim minority self-rule to counter the threat of the Islamic State-linked Maute Group in Marawi.
Militants still control parts of Marawi, more than six weeks after fighting broke out between insurgents and government forces in the city. More than 500 people have been killed in the violence, and an unknown number of civilians remain in the city of hostages, according to the Army.