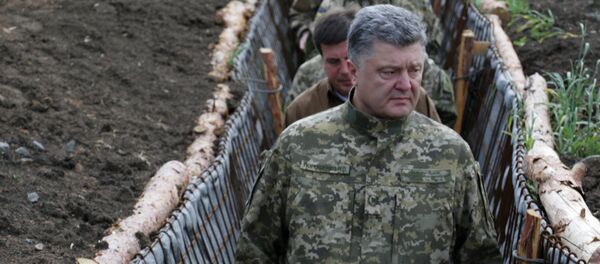 BERLIN (Sputnik) – Earlier in the day, Zakharchenko proposed a three-year transition period toward a
new state called Malorossiya
("Little Russia") as a way to settle the conflict. Noting that discussions within the DPR had "come to the conclusion that Ukraine has shown itself as a failed state," he called on the international community to support his proposal.
Following the announcement, Ukrainian President Petro Poroshenko vowed to restore sovereignty over Donbass.
"The German goveernmtn condemns this step as absolutely unacceptable. Mr Zakharchenko does not have the legitimacy to speak for this part of Ukraine," the government said in a statement.
According to the government, the conflict in eastern Ukraine could only be resolved through negotiations.
"We expect Russia to also condemn this step, that it will express neither respect nor acceptance of it," the statement read.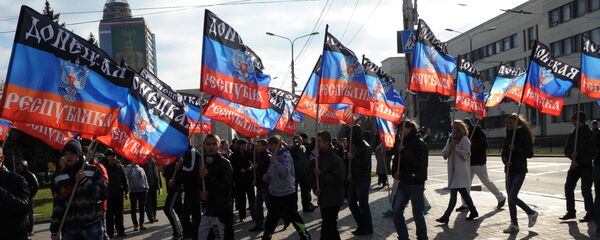 The Donbass conflict erupted in April 2014 as a local counter-reaction to the West-sponsored Maidan coup in Kiev that had toppled President
Viktor Yanukovych
in February. Residents of the Donetsk and Lugansk regions held independence referendums and proclaimed the People's Republics of Donetsk and Lugansk. Kiev has since been conducting a military operation, encountering stiff local resistance.
In February 2015, Kiev forces and Donbass independence supporters signed a peace agreement in the Belarusian capital of Minsk. The deal stipulates a full ceasefire, weapons withdrawal from the line of contact in Donbass, as well as constitutional reforms that would give a special status to the Donetsk and Lugansk People's Republics. Despite the agreement brokered by the Normandy Four states (Russia, France, Germany and Ukraine), the ceasefire regime is regularly violated, with both sides accusing each other of multiple breaches, undermining the terms of the accord.