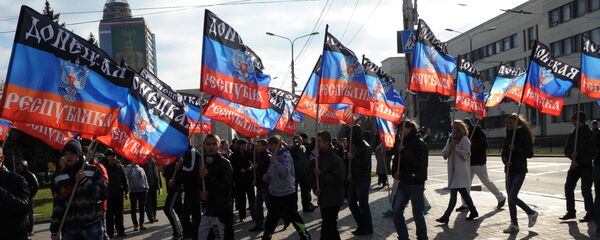 On Tuesday, Alexander Zakharchenko, leader of the self-proclaimed Donetsk People's Republic (DPR), proposed a three-year transition period towards a new state entity called Malorossiya as a way to resolve the conflict in eastern Ukraine.
"We propose to establish the state of Malorossiya. Malorossiya is an independent young state. [We propose] a transition period of up to three years," Zakharchenko told journalists.
He also called on the international community to support the proposal.
Malorossiya has been declared as a sovereign federated state with the capital of Donetsk and successor state to Ukraine. The new constitution will be approved after a referendum and broad discussion.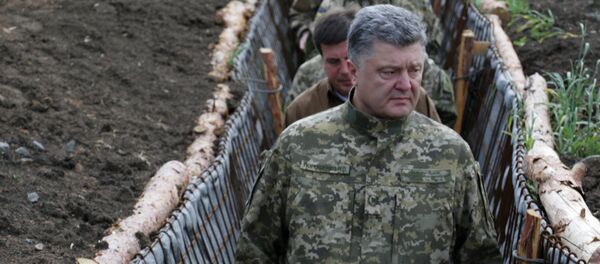 Zakharchenko also said that the constitution will declare Malorossiya's non-aligned status and policy towards restoring ties with Russia.
The creation of Malorossiya would be "possible" and, taking into account the situation in Ukraine, even "inevitable," according to Leonid Kalashnikov, the chairman of Russian State Duma's Committee for the Commonwealth of Independent States (CIS).
"Instead of resolving the issue, the [Ukrainian] government tightens the knot and intensifies military actions. People cannot live at war for a long time. Something needs to be done. So, the creation of such a sovereign state could be the solution for the people," Kalashnikov told Sputnik.

The lawmaker pointed out that such a scenario was considered by some Ukrainian regions long ago.
"Donetsk and Lugansk considered this option even before the conflict erupted and the DPR and the LPR [Lugansk People's Republic] were proclaimed," he said.
At the same time, Kalashnikov suggested that the initiative will not be welcomed by the international community.
"I think the people will be positive [about this idea]. But the international community will be against it. Some countries will turn a blind eye to it. Russia will be positive towards this idea," Kalashnikov concluded.
A military conflict erupted in Donbass after Kiev launched a special operation in the region, after local residents refused to recognize the new coup-installed government. Residents of the Donetsk and Lugansk regions held independence referendums and proclaimed the People's Republics of Donetsk and Lugansk.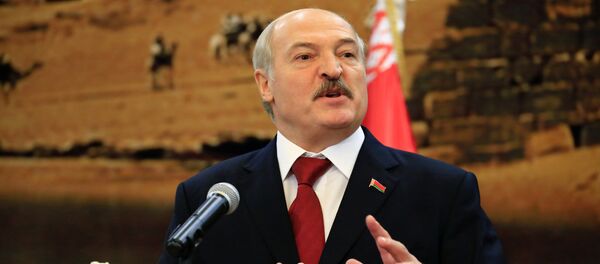 In February 2015, the warring parties to the conflict signed the Minsk peace agreements, brokered by the Normandy Four states (Russia, France, Germany and Ukraine), in order to reach a ceasefire. The truce, however, has been repeatedly breached, with Kiev forces and Donbas militia accusing each other of violating it.
The so-called "harvest truce," which Trilateral Contact Group on Ukraine (Russia, the Organization for Security and Co-operation in Europe, Ukraine) agreed on June 21, entered into force at midnight on June 24 along the line of contact and will last until the end of August.