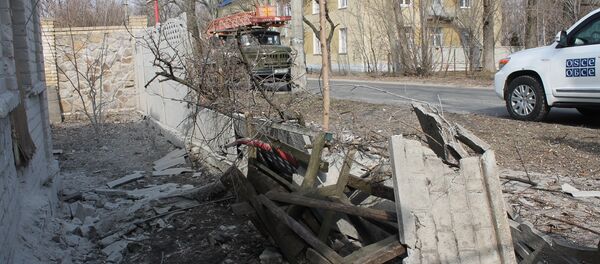 MINSK (Sputnik) — The Minsk peace process, including Minsk II package of measures aimed at settlement of the conflict in the east of Ukraine, should not be replaced with any other formats, but should rather be enhanced in the existing format, Belarusian President Alexander Lukashenko said Tuesday.
"There are a lot of people who want to gain political dividends from participating in the process of settlement of the situation in Ukraine. According to their opinion, 'the Minsk format' has become outdated and we can do without it, but actually nothing new has been proposed. That is why 'the Minsk process' should remain, but it has to move forward more energetically," Lukashenko said.
The Belarusian leader noted that the situation in Ukraine was very sensitive for Belarus since the conflict in the east of Ukraine had a negative impact on the regional stability, impeded trade and increased migration.
The issue of the Ukrainian crisis settlement has been the subject to discussions in various formats, including so-called Normandy Four, comprising of Russia, France, Germany and Ukraine. The United States currently does not participate in the settlement process. In February 2015, the Polish Foreign Ministry proposed to carry out negotiations in Geneva format, comprising of Ukraine, Russia, the United States, the European Union.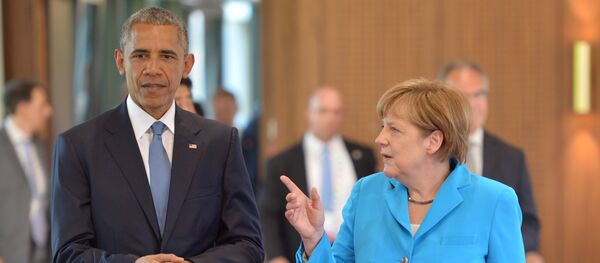 22 January 2016, 04:20 GMT
However, the Minsk format, or Trilateral Contact Group on Ukraine, including representatives from Russia, Ukraine, the self-proclaimed Donetsk People's Republic (DPR), the self-proclaimed Luhansk People's Republic (LPR) and the Organization for Security and Co-operation in Europe (OSCE), has proven to be the most efficient and has managed to reach ceasefire agreements between the warring parties.
In April 2014, Ukraine began a military operation against the self-proclaimed republics after they refused to recognize the February 2014 change of government in Kiev. According to the latest UN data, at least 10,000 people were killed since the conflict broke off.
In February 2015, the warring parties to the Ukrainian conflict in Donbas signed the Minsk peace accords, brokered by the Normandy Four, in order to cease fire in the crisis-torn region. The truce, however, has been repeatedly breached, with Kiev forces and Donbas militia accusing each other of violating it.