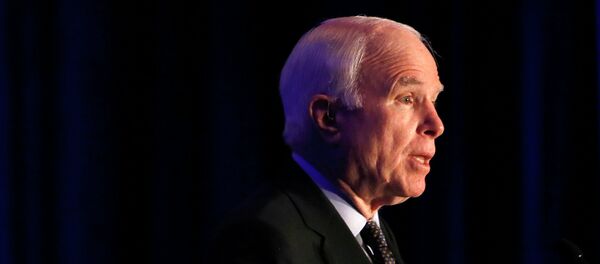 2 February 2017, 17:12 GMT
WASHINGTON, (Sputnik) — In September 2016, the US House of Representatives approved legislation to allow the supply of lethal "defensive" weapons to Ukraine, but the law still needs to be approved by the US Senate and signed by the US president.
Russian officials have repeatedly warned against arms deliveries to Ukraine, stressing that it would only escalate the situation in the eastern part of the country. Different European politicians, including German President Frank-Walter Steinmeier, as well as NATO Military Committee Chairman Peter Pavel have also spoken against arms deliveries to Ukraine.
"We are working very closely between the Joint Staff and the US European Command to actually put requirements on the table for an inventory of what that lethal defensive aid might look like," Selva told the US Senate Armed Services Committee.
"It will be more than just a military recommendation. This will be a policy choice."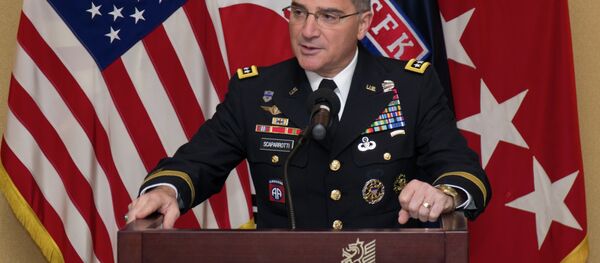 The US European Command and the Joint Chiefs of Staff will assess the types of defensive lethal weapons for Ukraine and will make recommendations to the US government in the coming months, Selva added.
"Sir, these discussions are ongoing so I think in the coming months you will have a decision on an answer to that question. But we have advocated for lethal means such as anti-tank weapons, not tanks but defensive weapons." 
During testimony, Selva was pressed by US Senator Roger Wicker who sought to find out if the Joint Chiefs of Staff would recommend sending high-tech anti-tank weapons to Ukraine. Selva noted there were policy restrictions on the type of high-tech used in US anti-tank weapons that could be exported to Ukraine.
US Senator John McCain, who heads the Senate Armed Services Committee, has repeatedly called for sending anti-tank missiles and other military equipment to Ukrainian forces.
The Ukrainian government has been conducting a military operation in the country's eastern regions since April 2014, after local residents refused to recognize the new government in Kiev. In February 2015, Kiev and the Donbass militias signed a ceasefire deal. Despite the agreement, both sides have been reporting violations of the ceasefire.