Based on interviews conducted with 375 defectors from the North over the course of two years, the Transitional Justice Working Group's (TJWG) report said that Pyongyang uses public executions to curb certain behaviors, and that the decision to conduct the executions are often influenced by a "bad" family history.
Led by Lee Younghwan, who advocates for human rights in the North, the TJWG receives much of its funding from the US Congress-supported National Endowment for Democracy, and it comprises chiefly researchers and human rights activists.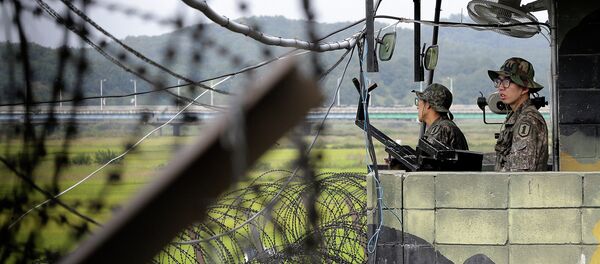 The group seeks to document where mass burials and public executions take place as part of an international effort to hold accountable those who commit atrocities. 
Pyongyang denies that it is guilty of human rights violations, claiming that Washington is more guilty of those crimes than any other nation, and that the North's citizens are protected under the country's constitution.
There have also been claims that people are sometimes beaten to death, with one person quoted in the report saying, "Some crimes were considered not worth wasting bullets on."
TJWG told Reuters, "The maps and the accompanying testimonies create a picture of the scale of the abuses that have taken place over decades."
In an unprecedented 2014 move, United Nations member states called the isolated nation and its leader, Kim Jong-un, to the International Criminal Court (ICC) for crimes detailed in a landmark report from the Commission of Inquiry.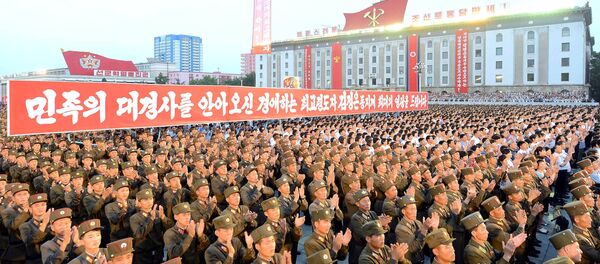 That report linked several grave abuses to North Korean leadership, including executions, starvation, systematic torture and large prison camps. It compared the acts to atrocities committed by the Nazis.
The Commission's findings have been rejected by the Democratic People's Republic of Korea (DPRK), and UN Security Council members Russia and China have resisted the push to bring Pyongyang before a tribunal.
Moscow and Beijing's support for dialogue with Pyongyang has caused friction with the US and other nations, but recent events show that their position isn't uncritical. The two countries reacted to the North's July 4 missile test launch by jointly calling for Pyongyang to halt its nuclear program –  and for South Korea and the US to cease their military exercises in the region.
TWJG's report also claimed that bureaucrats from different North Korean regions were made to watch as government officials were executed on espionage and corruption charges, "as a deterrence tactic."
"Despite the inability to predict when a transition may occur in North Korea, or what form that may take, undertaking a fair and transparent process of transitional justice will be a crucial part of determining the success of peace-building and reconciliation on the Korean Peninsula," the group said, according to Newsweek.