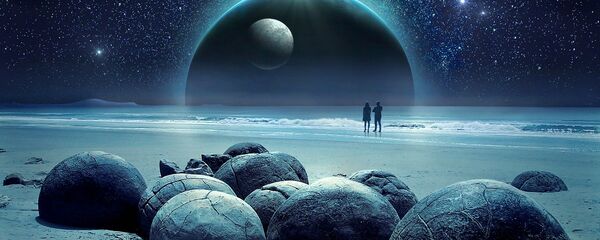 ZHUKOVSKY (Sputnik) — Russian lunar mission Luna 27 will be equipped with a landing system produced by the European Space Agency (ESA), the head of Russia's state space corporation Roscosmos, Igor Komarov, said on Wednesday.
"We are planning to land at the [southern] pole [of the Moon]… where we need to secure a precise landing. This will be fulfilled by equipment provided by the ESA," Komarov told reporters.
According to earlier agreements, the ESA will also provide a drill for the Luna 27 station.
The Russian lunar program includes plans to launch a demonstrational landing station Luna 25 (Luna-Glob) in 2019, an orbital spacecraft Luna 26 (Luna-Resurs Orbiter) in 2021, and finally, the Luna 27 (Luna-Resurs Lander) in 2022.
The Luna 27 station will be equipped with a cryogenic deep-well drill and a system of safe landing gear, which would allow to increase the landing accuracy.