The study, which surveyed 10,000 people aged 12-20, found individuals were typically targeted on the basis of appearance.
Other common forms of abuse included creating fake profiles to upset someone, or damage their reputation, sending offensive private messages, falsely reporting an individual or getting them removed from a network, even if they've done nothing wrong, uploading unflattering images of someone, posting comments to purposely provoke an argument, and sharing content openly mocking another person.
​​On top of apparently high levels of abuse, anxieties about potential abuse on social media are also rife — one in three said they lived in fear of cyberbullying.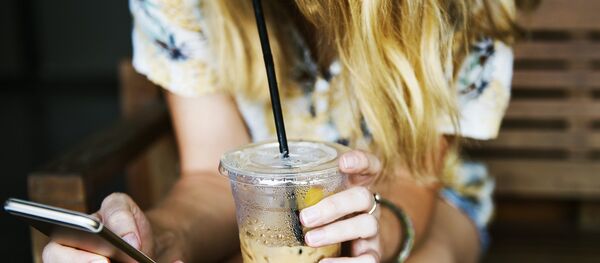 However, actual reported rates of abuse were seemingly somewhat meager — only seven percent of young social network users said they had been bullied on Instagram, compared to six percent on Facebook, five percent on Snapchat and two percent on Twitter and YouTube.
Nonetheless, many reported feelings of inadequacy stemming from their use of Instagram even if they weren't the target of abuse, with 40 percent feeling bad if nobody liked their selfies and 35 percent that their confidence was directly linked to the number of followers they have. Moreover, 47 percent said they wouldn't discuss negative issues in their lives on social media for fear of reprisal, and many offered only an edited version of their lives.
"There is a trend towards people augmenting their personalities online and not showing the reality. Cyberbullying continues to be one of the biggest challenges facing young people. Not only is the internet redefining the climate of bullying, but also it is having clear impacts upon the identity, behaviours and personality of its young users," said Ditch the Label Chief Executive Liam Hackett.
Hackett added that all too often abusers assume online interactions have no "real life" implications, so say and do things they never would in the outside world — but research suggests 41 percent of people who suffer online attacks go on to develop very palpable social anxiety offline.
Instagram is aware of its network's potential to facilitate abuse, and has already invested in machine learning technology, which reflexively removes offensive comments on photographs. Users can also create their own "black lists" of words they don't want to appear in their comments section, or disable the section outright.
The findings seemingly support a May Royal Society for Public Health study, which found Instagram was rated the worst social media platform for its impact on young people's mental health by users.
​Respondents aged 14 — 24 ranked popular apps on issues such as anxiety, depression, loneliness, bullying and body image, and led the Royal Society to conclude social media may be fuelling a "mental health crisis" in young people.
​​The same study also found Instagram could have a positive effect on self-expression and self-identity — although noted social media was arguably as addictive as cigarettes and alcohol (if not more so), and now so entrenched in the lives of young people it was no longer possible to ignore it when talking about young people's mental health issues.
Conversely, Ditch the Label's findings also appear to contradict research from the Oxford Internet Institute (OII) published in medical journal The Lancet earlier in July, that suggested cyberbullying was in fact relatively rare.
​Based on a much larger sample size (over 120,000), researchers found while 30 percent reported regular bullying, only three percent said it happened both off and online.
In all, about 90 percent of young Western people use social media — more than any other age group — so they are arguably particularly vulnerable to its effects, although it's evidently unclear clear what these are based on current evidence.