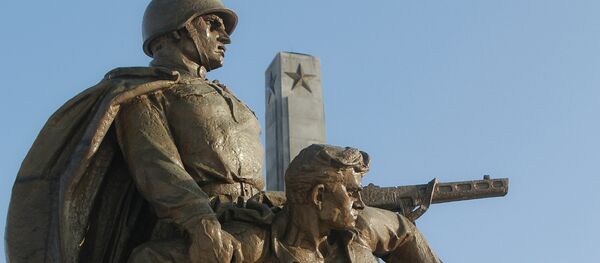 MOSCOW (Sputnik) — Russia will continue raising the issue around the actions of Polish authorities, who recently adopted amendments to the so-called de-communization law, stipulating the demolition of the Soviet-era monuments, at the
Organization for Security and Co-operation (OSCE)
in Europe, Russia's Permanent Representative to the OSCE Alexander Lukashevich said Wednesday.
On Monday, Polish President Andrzej Duda approved a bill on the prohibition of communist propaganda that will regulate the demolition of almost 500 Soviet-era monuments throughout the country. According to Poland's Institute of National Remembrance, the law will be applied to 230 monuments commemorating the soldiers of the Soviet Red Army, among many others.
"We categorically refuse to accept it, and we will continue to raise this issue," Lukashevich said via videolink from Vienna, organized by the Rossiya Segodnya International Information Agency, adding that the issue had already been raised at OSCE earlier this month.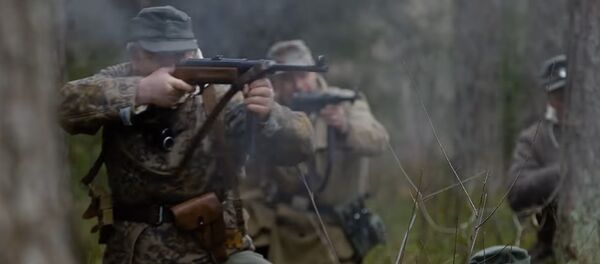 Lukashevich stressed that the European Union and other OSCE member states did not comment on Warsaw's actions, stating that it was an issue that concerned the Russia and Poland only.
The envoy noted that the Polish representatives rejected Russia's demands, saying that the law would be applied under certain criteria.
"Mostly, our appeals not to allow the legislative framework of these inhumane actions were left without a serious response. The Polish side tried to explain that everything was being carried out correctly, that nobody was going to demolish everything, but there were several criteria which were subject the new legislation," Lukashevich said, adding that Warsaw provided no comments on whether the amendments violated Poland-Russia bilateral intergovernmental agreements.
On Tuesday, the Russian Foreign Ministry strongly condemned the the actions of the Polish authorities, stressing that Duda's approval of legislative amendments allowing the demolition of Soviet monuments was nothing more than a provocation that would not be left unanswered. Moscow also drew attention to the fact that the Soviet Union had made a decisive contribution to the defeat of fascism in Europe, and that over 600,000 Soviet soldiers died during the liberation of Poland.