ZHUKOVSKIY (Sputnik) — Moscow plans the delivery of six MiG-29, 30 T-72s tanks and 30 BRDM-2 armored reconnaissance vehicles to Belgrade as part of a military aid package.
"The completion of MiG-29 aircraft deliveries to the Republic of Serbia is planned by the end of 2017," Shugaev told reporters at the MAKS International Aviation and Space Salon.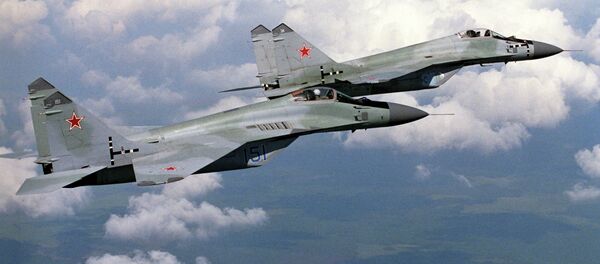 In November 2016, media reported that Moscow had made a decision to supply Belgrade with six fighter jets. In December, the Russian Federal Service for Military-Technical Cooperation (FSMTC) Deputy Director Anatoly Punchuk said that the aircraft could be delivered in spring 2017 as part of a military and technical cooperation assistance program between the two states.
The MiG-29 fighter jets, developed in the Soviet Union in 1980s, are currently used in 29 countries across the world.