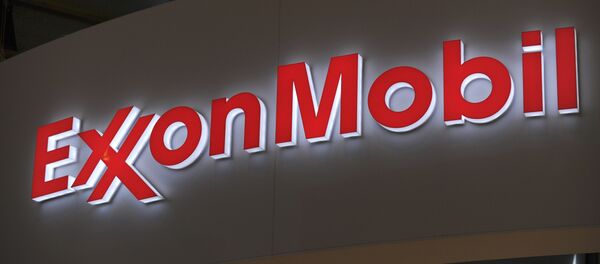 WASHINGTON (Sputnik) — "ExxonMobil… has launched a legal challenge to a finding by the Treasury Department's Office of Foreign Assets Control (OFAC) that it violated US sanctions against Russia in 2014 when the company followed authoritative and specific guidance from the Obama administration that OFAC retroactively changed a year later," the statement noted.
ExxonMobil is accused of violating Ukraine-related sanctions by signing documents with the President of Russia's Rosneft, Igor Sechin.
In April 2014, the administration of former US President Barack Obama imposed sanctions on seven Russian individuals in response to Crimea's reunification with Russia, which the United States does not acknowledge. Rosneft CEO Igor Sechin was listed among the seven sanctioned individuals.
Exxon Mobil noted in the statement the company acted according to the White House and Treasury Department directives when its officials signed documents related to existing oil and gas projects in Russia with Rosneft, which is a non-blocked entity. The deals were countersigned on behalf of Sechin.
"Each of the legal documents cited by OFAC solely related to Rosneft's business," the statement pointed out.
Relations between the United States and Russia deteriorated amid the crisis in Ukraine as Washington rebuked the Russian government for its alleged role in the conflict in Ukraine and refused to recognize Crimea's rejoining Russia after holding a referendum in March 2014.
The United States then introduced several rounds of anti-Russia sanctions despite the fact that Moscow has repeatedly refuted Washington's allegations.