The four parole board members voted unanimously and said the decision was "fair" based on the amount of time that Simpson has already served. He will be released in October.
Simpson, now Nevada inmate No. 1027820, was convicted on charges of armed robbery and assault with a deadly weapon in 2007. Simpson robbed two sports memorabilia collectors at a Las Vegas hotel. Four other men joined Simpson at the time.
© AP Photo / Ethan Miller /
File photo of OJ Simpson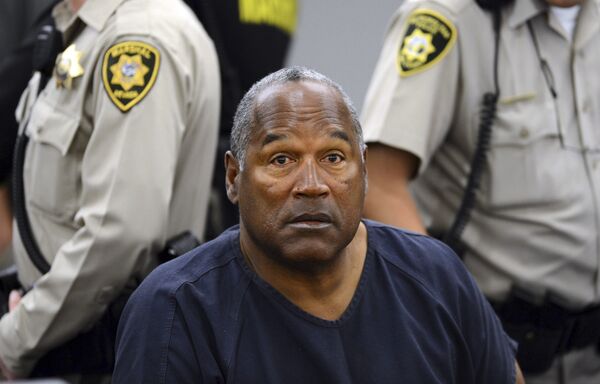 File photo of OJ Simpson
© AP Photo / Ethan Miller /
Simpson was widely considered a model prisoner during his time behind bars. He served as a sports coach to fellow inmates at the Lovelock Correctional Center in Lovelock, Nevada. But "the fact that he's a model prisoner doesn't mean he's a model citizen," former Los Angeles County prosecutor Chris Darden told NBC News.
"I've been asked many times to mediate conflict between individuals and groups … to keep guys from throwing punches," Simpson said on Thursday. "My commitment to change is being a better Christian," Simpson said, noting that he co-founded a Baptist group while behind bars.  
Simpson denied "ever having" alcohol or substance abuse problems, but noted that he did have drinks on the day of his crime. "We were celebrating a wedding," Simpson said.
Simpson received a 33-year jail sentence with a minimum sentence of nine years for the robbery, but that wasn't his first high-profile court case.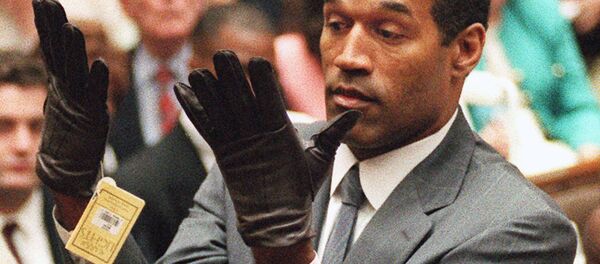 27 February 2017, 22:20 GMT
In 1994, in what some called the "trial of the century" Simpson was accused of murdering his ex-wife and her friend. He was eventually acquitted a year later, after a trial that sparked a huge amount of controversy, shed light on the institutional racism of the Los Angeles Police Department, and immortalized taglines for a generation. "If it doesn't fit, you must acquit," defense attorney Johnnie Cochran famously argued about a glove found at the scene that was alleged to be Simpson's. 
Though Simpson was not convicted in criminal court, a civil lawsuit filed by the victims' families concluded that Simpson owed them $33.5 million for the victims' wrongful deaths in 1997.
​"The Juice," now 70, was inducted into the Pro Football Hall of Fame in 1985. He was named football's Most Valuable Player in 1973, and also won the Heisman Trophy for best player in college football in 1968 while at the University of Southern California. Simpson is 21st among NFL Rushing Yards career leaders with 11,236 yards.