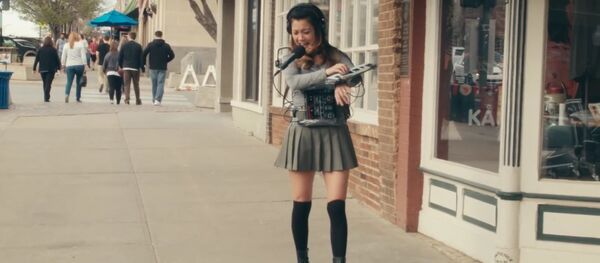 The no-frills song, released by Fonsi and his fellow Puerto Rican rapper Daddy Yankee in January, has since been streamed a record 4.6 billion times and inspired countless cover versions.
Not to be outdone, a Russian quartet from Altai offered their own and very special version of the chart-topping song performing it in their Turkic vernacular and spicing it up with guttural singing and the traditional vargan (a mouth harp).
The little-known band of three male musicians and a female singer then posted the song on YouTube.
Brassical, a comedy brass ensemble from Estonia, has been no slouch either, offering an equally fascinating version of the hit song with an eye-catching performance on a beach wearing nothing but sunglasses and shorts.
Despacito (Slowly) is a reggaeton-pop song about having a sexual relationship and performed in a smooth and romantic manner. It has topped the charts of 45 countries and reached the top 10 of nine others, making it both Fonsi and Daddy Yankee's most successful single to date.