There's a slew of hurdles any politician faces in attempting a massive ship build-up. For one, there's the obvious question of funding and affordability (the Navy's new USS Ford was 20 percent over budget, for example). The US doesn't have enough skilled shipyard workers for the ramp up: laborers would have to be hired and trained for the initiative, CBNC reported in May. And ship construction is just one factor in expanding the Navy. 

Plus, the billions needed to build new ships don't account for the additional costs of populating them with conventional aircraft, unmanned aerial vehicles and weapons.
US Navy Secretary nominee Richard Spencer said that the 355 ship goal is a "good number for people to focus on," but added that "what we also want to get our head around is, can we have a capacity number but have a capability that's even greater than that, so have the capability of a 355 [ship force] that might be a 300-ship Navy." 
One way to bolster capability without more ships would be to capitalize on unmanned technologies. 
The US Navy had forecasted that it will need 355 ships, according to a Congressional Research Service analysis. "The 355-ship goal, however, reflects the national security strategy and national military strategy that were in place in 2016 (i.e., the Obama Administration's national security strategy and national military strategy)," CRS noted. The 355 mark is up from the 2012 force structure assessment's conclusion that found 308 ships would be adequate.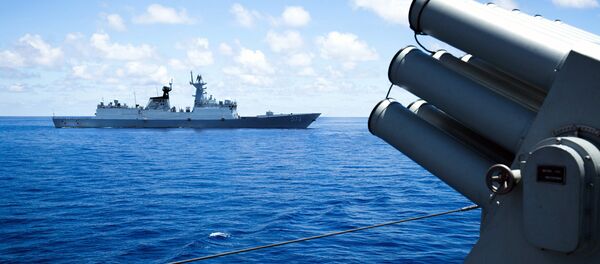 Of course, if the goal is accomplished, Trump will take credit in the same way he did when F-35 costs came down in January, a drop budget hawks had been expecting for months.  
Spencer was promptly ridiculed for his "soft" stance. "He has too much of the Washington disease of being soft — 'Well, 350 may be a good number, and we're going to do all this other stuff, these complementary pieces,'" seapower subcommittee chairman Rep. Republican Rob Wittman of Virginia told Defense News.
"I think being ambivalent about 355 ships is not where the SecNav needs to be," Wittman stressed.