American military sources were outraged when the Anadolu Agency published a map of Syria that labeled 10 locations where they claimed US and French troops were stationed. The detailed map included troop counts and mentioned that military outposts were "usually hidden for security reasons, making it hard to be detected."
American troop movements in Syria are officially kept quiet for fear that Daesh may specifically target these positions for attack. For example, the Pentagon only confirmed that US troops were assisting Syrian Democratic Forces (SDF) in retaking Raqqa from Daesh in July, more than a month into the siege.
Ibrahim Kalin, a spokesman for Turkish President Recep Tayyip Erdogan, said that the map was based on Anadolu's "own news-gathering network," and the Turkish government had not lent "the information or directed the agency."
He added that Ankara had no "thought or intention that would endanger the lives of our allies' soldiers."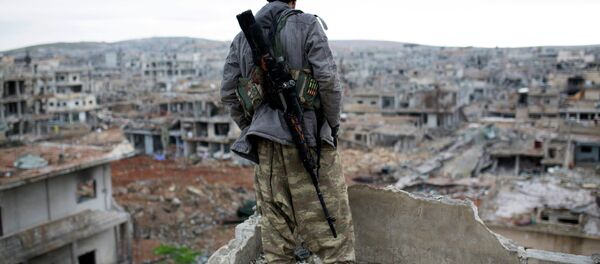 Eric Pahon, a US Department of Defense spokesman, said after the map was released that Washington would be "very concerned if officials from a NATO ally would purposefully endanger our forces by releasing sensitive information." He added that the map could endanger anti-Daesh operations in Syria, and that the Pentagon could not independently verify where Anadolu got its information.
The posts on the map were all in northern Syria, in territory controlled by the People's Protection Groups (YPG), a Syrian Kurdish militia. The US backs these militia groups, but Turkey considers them to be terrorists associated with the Kurdish Workers' Party (PKK), which Ankara has waged 30 years of bitter war against.
The US support of the YPG and other Kurdish groups has driven a wedge between it and its NATO ally Turkey. The US has consistently denied the connection between the YPG and the PKK, the latter of which Washington considers to be a terrorist organization. Aaron Stein, a military expert with the Atlantic Council think tank, told Bloomberg that Ankara leaked the information as a retaliatory gesture.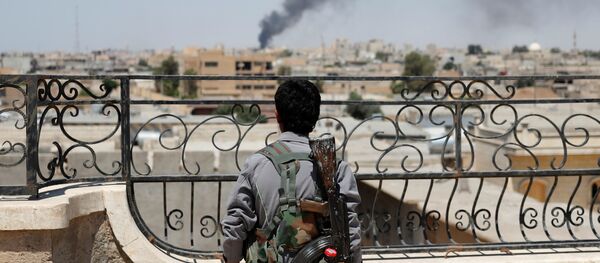 "The US takes force protection seriously, obviously," Stein wrote. "The Turkish government knows this, and still decided to leak the locations of US bases in Syria. Hard not to see this as a F-you."
The Anadolu map specifically mentioned that the US outposts were located "in the terrorist PKK/PYD-held Syrian territories." Anadolu Agency reporter Levent Tok told Bloomberg that the data was compiled through field reporting and social media posts.