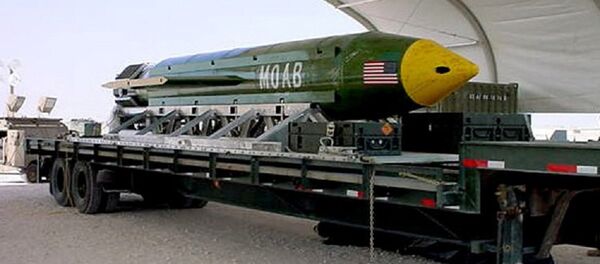 One of the employees of the Health Care Corps of the Achin district in an interview with Sputnik, on condition of anonymity, stated that after this incident, the residents of the district began to show skin and eye diseases.
According to him, the symptoms found in these civilians are very likely indicative of radiation exposure that could have been caused by the presence of uranium inside the dropped bomb.
"Within a kilometer of the site of the bomb drop, the animals that had lived there permanently simply went extinct. Those species that lived in more remote areas died a little later," the source said.
He further said that while some people are suffering from skin and eye diseases, others have developed problems with their digestive system. 
"The manifested symptoms among residents are extremely dangerous and it can be predicted that there will be catastrophic consequences with a fatal outcome. Cancer, miscarriages, anemia, skin diseases all that may later appear in humans," he said. 
According to him the explosion of the bomb was so powerful that 90 percent of the population of the surrounding areas received psychological trauma.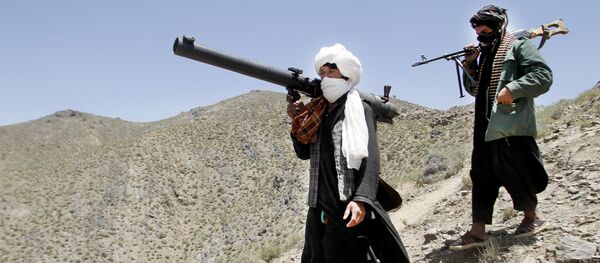 One eyewitness from the Kut district, Abdul Qader, in an interview with Sputnik spoke about the horrifying moments that took place after the
MOAB was deployed
. 
"The bomb was dropped around 9 p.m. The flame from the fire was so intense that it was well seen from afar. It seemed as if the whole mountain was burning," Qader said.
He further said that despite the fact that his house is located 20 kilometers from the site of the bomb explosion, all the windows in his house and the neighboring buildings were shattered.
"All plants and animals in the immediate vicinity were killed, possibly among the victims there were also local residents as they were not informed in advance about the bomb drop," Qader said.
On April 13, the US dropped the GBU-43 (Massive Ordnance Air Blast, or MOAB, also nicknamed the "Mother of All Bombs"), the largest non-nuclear bomb in the US military arsenal, in Afghanistan's eastern Nangarhar province, targeting an underground complex and tunnels believed to be used by the Daesh terrorist group, banned in a range of countries, including Russia.