SOCHI (Sputnik) —  Putin said that despite his busy working schedule, he is still an ordinary person and he manages to live "a normal life."
"I consider myself to be an ordinary person, although, the work I do cannot be called ordinary, of course, due to certain specifics, but still I live a normal life, there is just a certain level of workload," Putin said.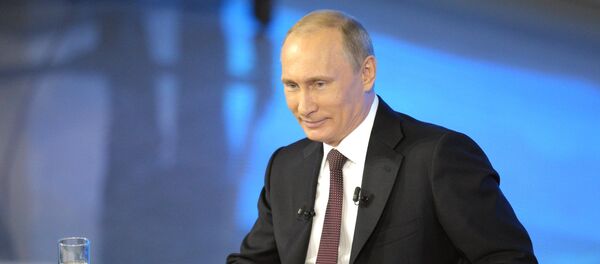 "I build my work schedule in such a way that I have time for creative development, to listen to music, exercise, communicate with my friends, I specially allocate time for this," he added.
Putin said that they key values of his life are love, freedom and life itself.
"The first is life itself. This is the greatest value. Then love and freedom," Putin said speaking to children of the Sirius children's center in Sochi.
Putin added that he could focus on politics, social work and ecology when he was no longer president.