Abbas spoke July 21 at a meeting of Palestinian leaders in the West Bank city of Ramallah, announcing that all contact with Israel would be frozen.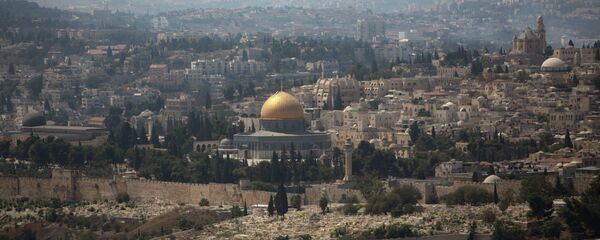 According to a statement from the Palestinian Authority's ruling party Fatah, the "campaign for Jerusalem has effectively begun, and will not stop until a Palestinian victory and the release of the holy sites from Israeli occupation," cited by the Times of Israel.
In a Saturday statement, Fatah spoke glowingly of Palestinians who protested in Jerusalem on Friday. The protests turned violent, according to the Jerusalem Post, with three protesters killed by Israeli law enforcement and some 200 wounded.
The recent protests revolve around the introduction of metal detectors by Israel at the entrances to the sacred Temple Mount compound.
Fatah commended the protesters' actions "against the enemy," as well as "acts for the protection of Al-Aqsa and their struggle against the Israeli plans, while sacrificing souls and blood," according to the Israeli news outlet.
Fatah also called for a three-day mourning period for the dead, as well as a general strike.
After Israel installed metal detectors at the entrances to the Temple Mount, Fatah described the move as a "racist" plot to "take over Al-Aqsa." The Palestinian ruling party claimed that only a complete removal of all detectors would be acceptable.
Abbas announced on Friday that he would freeze all contact with Israel until Jerusalem "commits to canceling all the measures against our Palestinian people in general and Jerusalem and Al-Aqsa mosque in particular," cited by Haaretz.
Abbas added that the metal detectors are "falsely presented as a security measure to take control over Al-Aqsa mosque."
"The steps taken by Israel are leading to a religious confrontation and an evasion from a diplomatic process," he said, according to Haaretz.
The Palestinian president asserted that he has been in communication with heads of state from Egypt, Saudi Arabia and Morocco, seeking their intervention in the Temple Mount conflict.
After two Israeli police officers were killed in a terrorist action at the Temple Mount on July 14, Israel closed the sacred space for two days and installed metal detectors at the compound's entrances.