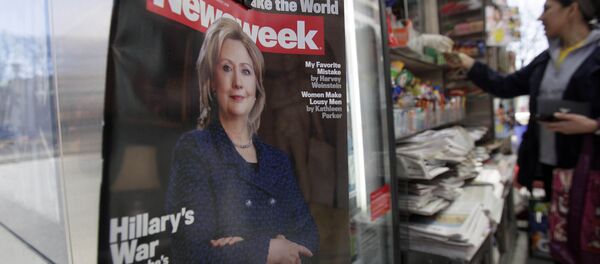 MOSCOW (Sputnik) — Newsweek's decision to delete false stories on alleged ties between US President Donald Trump and Russia could be welcomed, but the risk of publishing such news remains high until anti-Russian hysteria in the United States subsides, Chairman of the Foreign Affairs Committee of the Russian parliament's upper house Konstantin Kosachev told Sputnik on Saturday.
"Unfortunately, until the anti-Russian hysteria in the United States stops… the risk will be inexcusably high," Kosachev said.
The lawmaker added that Newsweek's decision could be hailed, but there was a problem as thousands of people, who had read those false stories would never know that they were false and had been taken down.
On Friday, former Sputnik editor Bill Moran said that the Newsweek online magazine had to delete two false stories of journalist Kurt Eichenwald, who argued that Trump conspired with Russia, basing his allegations on the same mistake Trump and Moran made last October.
Moran, at that time editor at Sputnik's Washington bureau, discovered excerpts from the Hillary Clinton team's correspondence published by WikiLeaks. He thought the source to be trustworthy and cited Clinton's aide Sidney Blumenthal as allegedly admitting Clinton's responsibility for the death of US citizens in Libya's Benghazi, but, in fact, it was an article written by Eichenwald.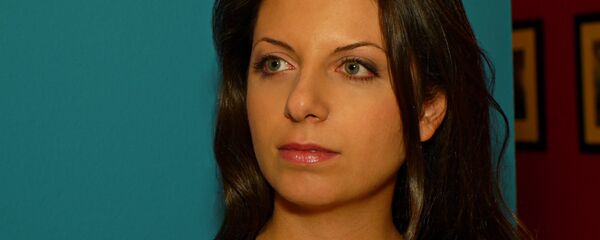 The editor deleted the article altogether after it had been online for mere 19 minutes and got 1,000 views. Trump later also cited what he thought to be Blumenthal's statement at a rally in Wilkes-Barre, Pennsylvania.
Newsweek's Eichenwald noticed Trump's mistaken story attribution and paid attention to the deleted article by Sputnik and presented a sort of conspiracy theory connecting Trump, Sputnik, WikiLeaks and Trump's campaign team.
Moran contacted Eichenwald, attempting to explain the situation and expecting Eichenwald to retract the story, but it did not happen.
The allegations were debunked by BuzzFeed's Jon Passantino and even by the Bellingcat blogger group, which reconstructed the sequence of events, and proved that Trump was not quoting Sputnik but brought up the same ill-fated tweet with the screen of the letter.
Eichenwald tried to hush up the mistake, offering the young Sputnik journalist a job as political reporter with The New Republic, warning him about the potential consequences if Moran refused.
Moran left Sputnik after the scandal. A recent Georgetown law graduate, he decided to pursue legal action against Newsweek and despite facing a team of high-paid lawyers, managed to bring the online publication to a settlement.