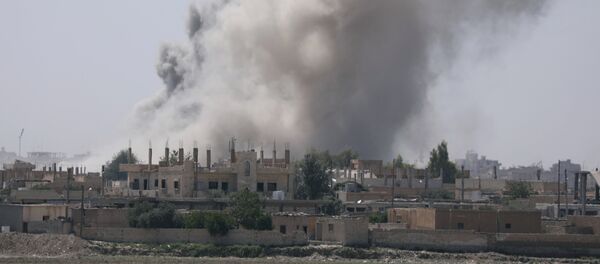 Speaking to Sputnik, a Syrian military source said that militants from the Daesh (ISIL/ISIS/IS) terrorist group were driven out of the settlement of al-Dakhilah and the As-Sabhavi gas field located about 18 miles south of the city of Raqqa in northern Syria.
"The units of the Syrian Arab army regained control over the settlement of al-Dakhilah, the well of as-Sabhavi and the gas field of the same name in the southern vicinity of Raqqa. A large number of members of the IS terrorist group were eliminated," the source said.
The retaken territories are expected to allow government troops to quickly reach the bank of the Euphrates River and continue the offensive in the direction of Raqqa, the so-called "ISIL capital."
Syrian forces, including combat units under the command of Gen. Suheil al-Hassan, have already managed to regain control over about 20 oil wells as well as a number of gas and oil fields located both in the province of Raqqa and in the western part of Deir ez-Zor province.
On Thursday, US special presidential envoy Brett McGurk said that the Daesh terrorists that remain in the Syrian city of Raqqa have been surrounded and that about one third of the city has already been cleared.
He added that the Syrian Democratic Forces (SDF), the US-led coalition partners on the ground, were advancing on Daesh militants from four directions.
Last week, US Central Command chief Gen. Joseph Votel said the operation to liberate Raqqa is likely to take months to complete, as the terrorists had years to prepare for the battle and will fight aggressively.
"We would expect they are going to fight harder and more aggressively than they are, and a large part of that is going to be exploited again. So, I think it is going to be a challenging fight and it will take months." Votel said in an interview with the Tampa Bay Times.
The CENTCOM commander also noted that the US-backed forces fighting in Syria are not supported by the government there, while the US partners in Iraq are.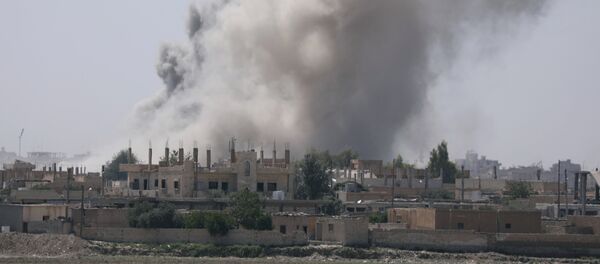 "They don't have all the trappings of a big army," he added.
On July 4, the Syrian Democratic Forces, supported by the US-led coalition, breached the Old City wall in Raqqa, advancing into its most heavily fortified enclave and overcoming the defenses of the terrorists.
The SDF launched the operation to reclaim Raqqa on June 6, more than three years after Daesh declared the city their capital.