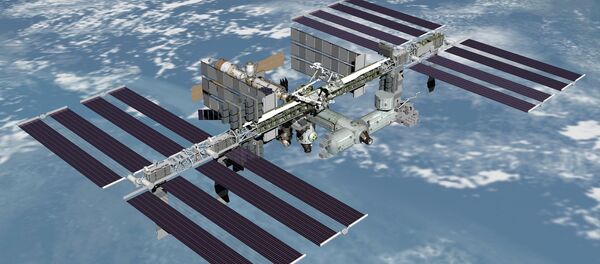 MOSCOW (Sputnik) — The US administration is supporting sanctions against Russia proposed by the US Congress, Sarah Sanders, currently serving as deputy White House press secretary, said Sunday.
Earlier in the day, White House communications director Anthony Scaramucci said that US President Donald Trump had not decided yet whether to support anti-Russian sanctions or not to do so.
"The administration is supportive of being tough on Russia, particularly in putting these sanctions in place," Sanders told the ABC broadcaster.
On Saturday, the text of the sanctions bill targeting Russia, Iran and North Korea was published on the website of the Congress. The voting in the House of Representatives will reportedly take place on Tuesday.

In particular, the bill views Russia's Nord Stream 2 gas pipeline project as a threat to energy security of Ukraine and the European Union and suggests providing US allies with financial aid to counter alleged Russian influence and possible cyberattacks by Russian hackers.
Earlier in the day, Kremlin spokesman Dmitry Peskov told Sputnik that Moscow viewed the bill negatively.
Also on Saturday, media reports emerged citing a statement by a representative of the European Commission that the European Union warned Washington against unilateral tightening of sanctions against Moscow.