BEIJING (Sputnik) — Chinese Defense Ministry's spokesman Wu Qian urged India on Monday to withdraw its troops from the territory in the Himalayan mountains and cease provocations for the sake of regional stability and peace amid escalation of standoff between the two countries on their disputed border.
"We strongly urge India to immediately withdraw servicemen who violated the border, which constitutes an essential precondition for the settlement of the situation on the border," Wu said.
The spokesperson noted that "peace and tranquility in the border areas, which are also linked to regional stability, are in line with the interests of both countries."
"We call on India to take all the necessary effective measures to correct the past mistakes, stop any provocations and, together with China, move towards to the joint protection of peace and tranquility in the border areas," Wu stressed.
The Indian side "should abandon unrealistic illusions" as China will strive to defend its sovereignty, territorial integrity and national security, the spokesperson said.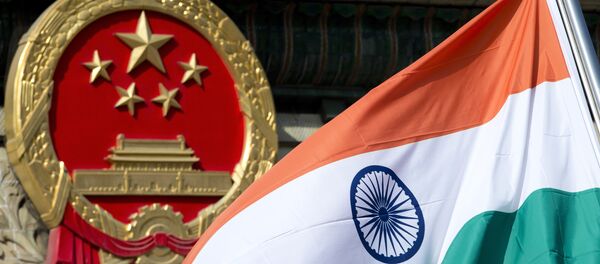 On July 5, a spokesman for the Chinese Embassy in India Xie Liyan said Beijing blocked in June one of two official border passes to Kailash Manasarovar Yatra religious route in the Xizang Autonomous Region, better known as Tibet, to ensure safety of Indian pilgrims, the yatris. According to Xie, days before the departure of the yatris, "the Indian border troops crossed into the Chinese territory and obstructed the Chinese border troops' normal activities in Doklam [plateau]."
Border face-offs between Indian and Chinese troops occur on an almost daily basis at different parts along the 4,057-kilometer (about 2,521 miles) Line of Actual Control between the two nations. China's People's Liberation Army (PLA) clashed with Indian forces twice in the Sikkim region in 1967. Sikkim became an Indian State in 1975 and China indirectly recognized India's control over Sikkim in 2003, upon agreement that India accept Tibet as part of China.