The publication pulled two fake-news articles fueling charges of collusion between Sputnik, WikiLeaks, and US President Donald Trump following a libel suit in which Newsweek settled. Eichenwald reacted by conjuring a new villain: WikiLeaks' own Julian Assange. 
As of Friday, Eichenwald's Twitter account bio no longer displayed an affiliation with Newsweek — a fact that WikiLeaks founder Julian Assange highlighted to his 276,000 followers in a tweet on Sunday.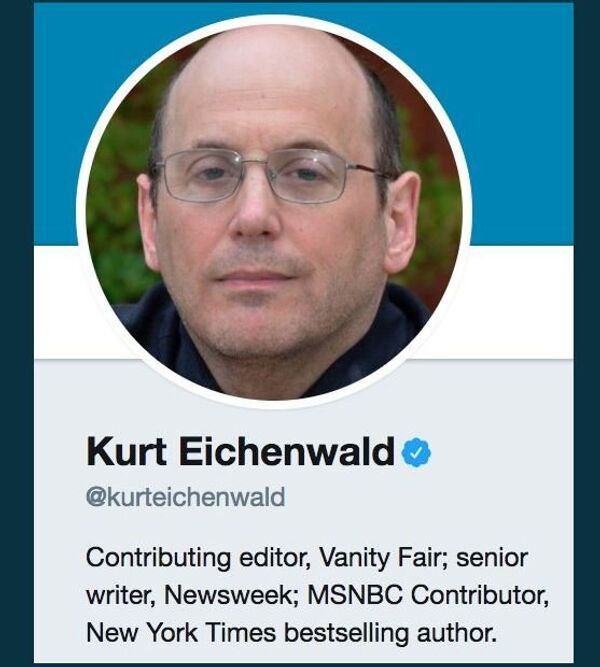 Eichenwald Twitter Bio
© Twitter
Eichenwald's Updated Twitter Bio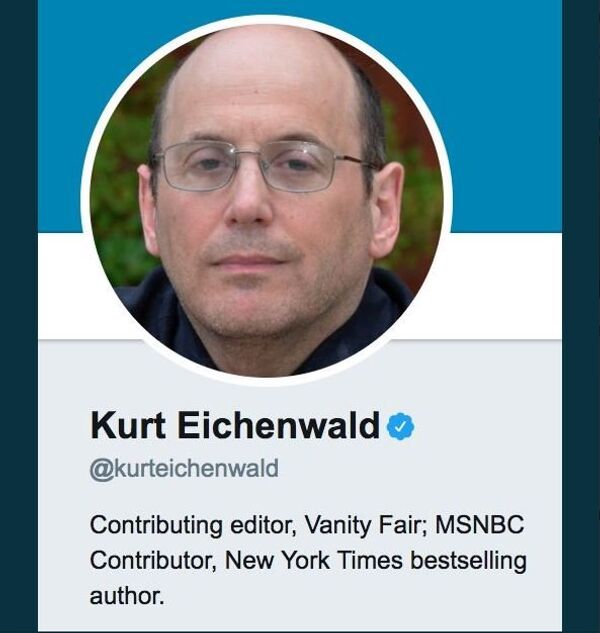 Eichenwald's Updated Twitter Bio
Eichenwald launched his tirade Sunday, after Assange shared Paste Magazine's report on Newsweek's legal settlement with former Sputnik journalist Bill Moran, with a novel idea for how he might spend his lazy Sunday. "Hey Julian Assange: How about I spend the day linking reports about how your best buddies are attacking democracy," he taunted. 
​"Last one," Eichenwald claimed — before banging out another unhinged barrage of accusations and insults directed at Assange — "in honor of Julian Assange, I'm gonna eat at a restaurant. He can't do that. Cause if he leaves the embassy, he'll be arrested 4 rape." 
​From there, he churned out enough material for a plausible defamation suit against the WikiLeaks publisher: "Hey @JulianAssange: here's where I am. This is freedom. Too bad u, a coward rapist, will never experience it again." 
"I want to be clear: If Julian sicks WikiLeaks on me, you now know what he is." 
Sputnik News has no knowledge as to whether Assange intends to pursue legal recourse against Eichenwald.
"Many CIA-linked 'journalists' believe that they can libel me and others with impunity," Assange replied via Twitter on Monday. "Wrong," he said, "WikiLeaks has resources and reach."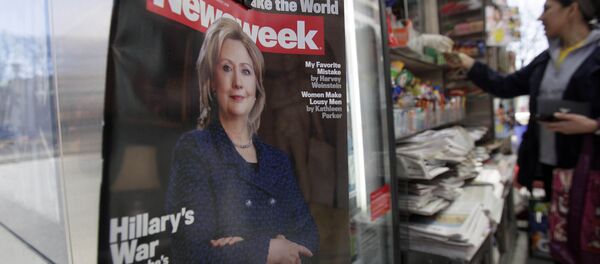 The drama all started in October, when Moran approached Eichenwald to retract the latter's reporting after Moran, in reading a release of Hillary Clinton campaign chair John Podesta's emails by WikiLeaks, mistakenly attributed an article by Eichenwald to Clinton confidant Sidney Blumenthal and wrote a piece based on this erroneous attribution. Moran realized his mistake and deleted the article, but its brief online life was enough for Eichenwald to come up with a wild conspiracy theory connecting Sputnik, WikiLeaks and the Trump campaign, as Trump gave a speech at a rally the same day, quoting the same tweet that had confused Moran and led to the story mistake. 
Rather than admitting his own mistake, Eichenwald offered to help Moran get a job at The New Republic in exchange for his silence. "If you go public, you'll regret it," Eichenwald threatened.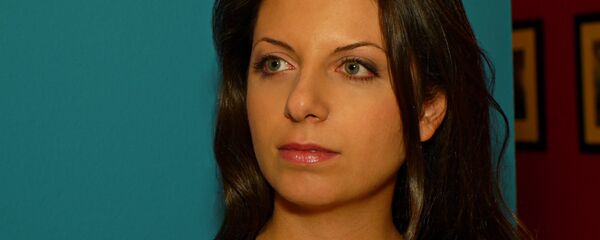 But the mainstream media had already found its darling: a talking head to hype up the profitable controversy of "Russian hacking" the 2016 US elections. CNN, NPR and others happily granted him a platform, without reaching out to Sputnik for a comment. MSNBC even hired Eichenwald as a contributor; he had managed to bundle Sputnik, WikiLeaks, Putin, and Trump into one big package, and the major networks embraced him with open arms.
Newsweek has not responded to a request for a formal statement about Eichenwald's ties to the online publication. The terms of the settlement it reached with Moran remain confidential.