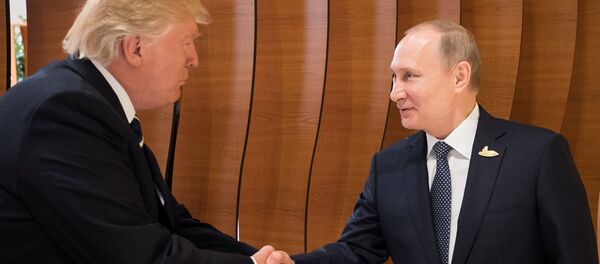 MOSCOW (Sputnik) — Russia will have to prepare for a cold war if US Secretary of State Rex Tillerson, who was considered "a dove" due to his willingness to maintain the dialogue with Russia, is replaced with "a hawk" advocating for more aggressive and hostile approach, Vladimir Dzhabarov, the first deputy chairman of Russia's Federation Council Foreign Affairs Committee, said Tuesday.
On Monday, the CNN broadcaster reported, citing sources, that Tillerson was thinking of leaving his post before the end of the year due to a growing frustration with President Donald Trump's administration.
"Undoubtedly, Russia will work with any secretary of state, it is US interior affairs. But if after Tillerson's resignation 'a hawk' is appointed to his post, well, we will have to prepare for a 'cold war'," Dzhabarov said.
The lawmaker added that if Tillerson actually resigns, it will mean Trump's defeat to the Congress. Dzhabarov also noted that Tillerson's resignation was possible, since he, according to the lawmaker, seemed tired with the unpredictable steps of the Trump administration.
"Tillerson was advocating for establishing contacts, dialogue with Russia, was acting consistently. If he decides to leave, Trump will lose a very important person for himself," Dzhabarov said.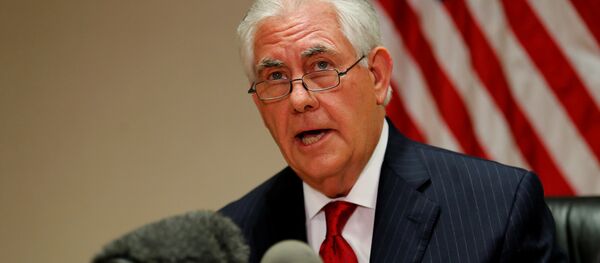 In 2014, Russia's relations with the United States deteriorated over Crimea's reunification with Russia and Moscow's alleged involvement in the Ukrainian crisis and Washington imposed a series of sanctions on Russia. On Saturday, the US Congress released the text of the sanctions bill targeting Russia, Iran and North Korea, which both chambers of Congress agreed upon. The House of Representatives will reportedly vote on the bill on Tuesday. Russia has consistently denied the accusations, pointing out that the policy of sanctions is counterproductive.