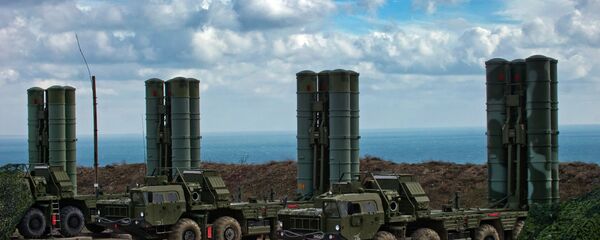 On Monday, Turkish President Recep Tayyip Erdogan said that he saw no reason for the United States' concerns in connection with the Ankara-Moscow talks on the purchase of Russia's S-400 air defense systems.
Earlier, the chairman of the US Joint Chiefs of Staff, Joseph Dunford, said that Turkey's possible purchase of the S-400 from Russia could be a cause for concern in Washington.
"Why should this be a concern? Each country should take certain measures to ensure its security. Which side can ensure these measures, there the steps are taken. How many times have we talked with America, but it did not work out, so like it or not, we began to make plans about the S-400.Our interested departments are negotiating, and this step will be taken," Erdogan said at a press conference in Ankara.
Commenting on this, Russian military expert Andrey Koshkin told Sputnik that Washington, which got used to lecturing other countries, is currently reacting angrily to Turkey making an independent decision.
"A unique situation took shape after Turkey turned to Russia for advanced S-400 surface-to-air missile systems. The matter is that [by doing so] Turkey immediately falls out of NATO's air defense system. And it seriously worries not only NATO, but, above all, the United States," Koshkin said, referring to Washington's policy of diktat.
According to him, the United States, which wants to dominate the whole world, would like to tell all the states what weapons they should purchase.
In addition, he went on to say, Washington is dissatisfied with the fact that Russian weapons and military equipment are in demand in many countries.
"To date, it turns out that advanced Russian weapons are in demand not only in Turkey, but also in Iraq and elsewhere in the world. All the more so that everyone likes to cooperate with Russia at the [global] arms market Weapons," Koshkin concluded.
The S-400 Triumph is Russia's next-generation mobile surface-to-air missile system carrying three different types of missiles capable of destroying aerial targets at a short to extremely long range.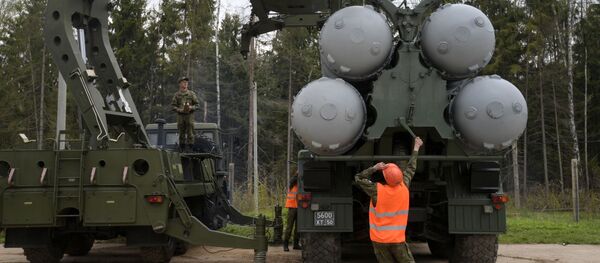 It integrates a multifunctional radar, autonomous detection and targeting systems, anti-aircraft missile systems, launchers, and a command and control center.
On July 18, the head of Russia's Rostec state corporation, Sergei Chemezov, said the technical issues regarding the contract for the supply of the S-400 systems to Turkey had been resolved, with only administrative ones remaining.
As of now, Russia has concluded a contract for the delivery of the S-400 systems with China alone. Negotiations are also being conducted with India.