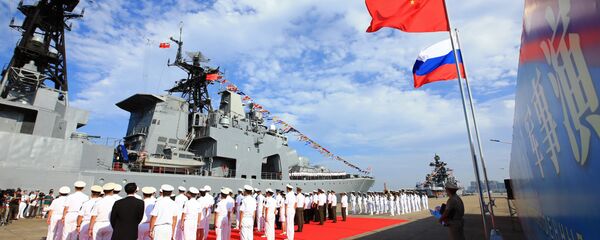 On Monday, the press service of the Ukrainian Navy said that warships of a permanent NATO naval group, the UK destroyer Duncan and the Turkish frigate Yildirim, arrived in the port of Odessa.
"The program of the ships' stay includes, in particular, joint exercises with the Ukrainian Navy," the press service said. The warships are scheduled to leave Odessa on July 27.
Last week, the Sea Breeze 2017 naval exercises wrapped up in Ukraine's Odessa and Nikolayev regions; a total of 17 countries, including Britain and Turkey, took part in the drills.
© Photo : Naval Forces of Ukraine press center /
HMS Duncan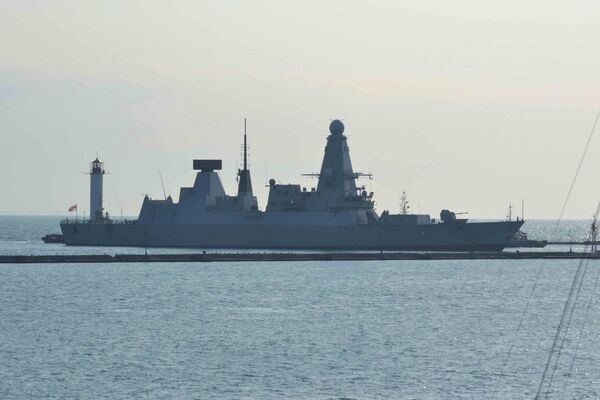 HMS Duncan
© Photo : Naval Forces of Ukraine press center /
Speaking to Sputnik, independent naval expert Alexander Mozgovoy said that the buildup of NATO forces in the region is connected with the alliance's attempts to exert pressure on Russia.
"NATO is trying to put pressure on Russia, mainly in Crimea, which is why they are flexing their military muscles in the region. But I would describe these drills as useless because any NATO warship in the Black Sea is doomed to perish in the event of a military conflict," Mozgovoy said.
He expressed surprise about NATO countries being interested in including Ukrainian warships in their naval drills given that the Ukrainian Navy simply does not exist as such.
"Calling a spade a spade, Ukraine, which broke economic and military and technical relations with Russia, does not have a navy at all. The largest Ukrainian warship, the Getman Sahaydachniy, was recently damaged, and as for three small armored motor boats, they were built at a factory owned by Ukrainian President Petro Poroshenko who is just making money on it. So these ships do not have any military sense," Mozgovoy added.
He also said that Ukrainian Defense Minister Stepan Poltorak's statement that Russia will allegedly make provocations during the upcoming Zapad (West) 2017 military exercises holds no water.
"Such statements are made almost every day in order to exert pressure and, perhaps, somehow affect the scale of these exercises, although they are not an extraordinary drill and they do not pose a threat to NATO countries," Mozgovoy said, adding that Poltorak's statement is nothing but "extra noise to once again point the finger at Russia."
At a meeting of the Russia-NATO Council in Brussels earlier this month, the Russian side informed the alliance of the Zapad 2017 exercises, while NATO members briefed on the upcoming Trident Javelin drills.
NATO Secretary General Jens Stoltenberg, for his part, said that the alliance did not see any imminent threat posed against any NATO member by the exercises.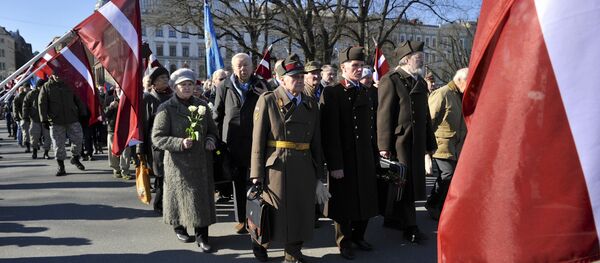 He added that NATO would take part in the inspection of the Zapad 2017 drills according to the Organization for Security and Co-operation in Europe's (OSCEs) Vienna Document on security-building measures.
Moscow has repeatedly criticized the increased presence of the alliance's troops and military facilities near the Russian border. Moscow has said Russia had never planned and does not plan to attack any NATO member.
Zapad 2017 is a joint strategic exercise of the Russian and Belarusian armed forces scheduled for September 14-20, 2017.