WASHINGTON (Sputnik) — President Donald Trump will likely sign the bipartisan sanctions bill targeting Russia, Iran and North Korea the US House of Representatives is expected to pass on Tuesday, Congressman Will Hurd said in an interview.
"It'll pass in a bipartisan way here in the House, it'll pass in the Senate, the Senate already passed similar legislation and so I'm pretty confident that when it gets to [Trump's] desk he's going to sign this and codifying the law of what most of us here in the House believe that Russians need to be stopped from further activity, asymmetrical warfare, especially targeting us in our elections," Hurd told CNN.
White House Press Secretary Sarah Sanders said during a press gaggle on board Air Force One Monday that Trump was reviewing the House sanctions bill to ensure it was the "best deal" for Americans.
The sanctions target Russia's defense, intelligence, mining, shipping and railway industries and restricts dealings with the country's banks and energy companies allegedly due to Russia's intereference in US elections and Ukraine. The legislation also limits the US president's ability to ease any sanctions on Russia by requiring Congress' approval to lift any restrictions.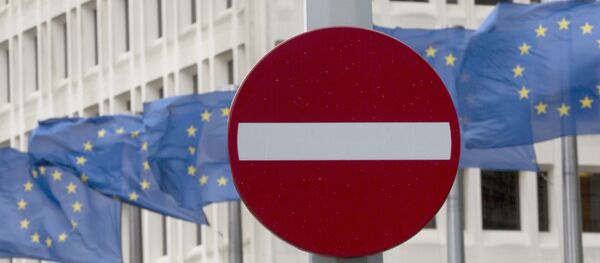 Moscow vehemently opposes any new sanctions as harmful to both Russian-US ties and the interests of third countries, Kremlin spokesman Dmitry Peskov said on Monday. Though Russian officials have previously warned that Moscow could impose retaliatory sanctions, Peskov said it was counterproductive to talk about hypothetical responses before any decisions had been adopted in Washington.
Ukraine's authorities have been conducting a military operation in the country's eastern regions since April 2014, after local residents refused to recognize the new government in Kiev. In February 2015, Kiev and the Donbas militias signed a ceasefire agreement but, despite the deal, both sides have been reporting violations of the ceasefire. US and European allies imposed sanctions on Moscow after Crimea's reunification with Russia.
Russian officials have repeatedly denied allegations of interfering in US elections or meddling in Ukraine internal affairs.