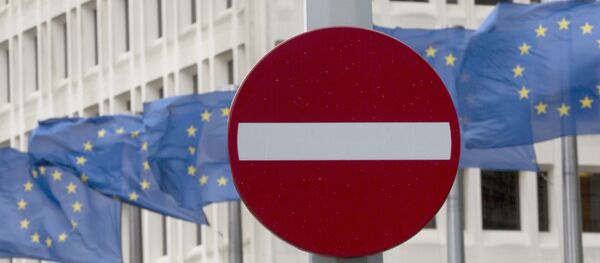 MOSCOW (Sputnik) – The European Union is ready to "act appropriately" should its interests not be taken into account sufficiently in the new US bill on anti-Russia sanctions, European Commission President Jean-Claude Juncker said Wednesday.
"The EU is fully committed to the Russia sanctions regime. However, G7 unity on sanctions and close coordination among allies are at the heart of ensuring the full implementation of the Minsk Agreements. This is a core objective that the EU and the US share. The US Bill could have unintended unilateral effects that impact the EU's energy security interests. This is why the Commission concluded today that if our concerns are not taken into account sufficiently, we stand ready to act appropriately within a matter of days. America first cannot mean that Europe's interests come last," Juncker said, as quoted by the European Commission.
According to the European Commission, the bloc is currently raising its concerns on the issue with the United States and its counterparts.
"The Commission will continue to closely monitor the on-going legislative process in the US and the subsequent implementation of the Bill and will act swiftly if and when needed," the commission said.
Russia's relations with Ukraine and the West deteriorated sharply after Crimea rejoined Russia in 2014 and the West accused Moscow of meddling in the conflict in eastern Ukraine, imposing several rounds of sanctions on Russia.