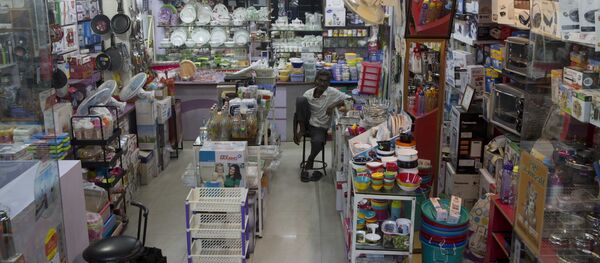 New Delhi (Sputnik) — Lieutenant General Sarath Chand, the vice-chief of the Indian Army, said a large part of Chinese defense expenditure is not included in account books, which means China spends much more than what it declares.
"China is expanding its influence across the Himalayas into our neighborhood despite being an economy five times the size of India, with such a large standing army, and despite having the Himalayas between us, it is bound to be a threat for us in the years ahead," Chand said.
Chand said that more attention needs to be paid towards military strength to ensure unthreatened economic development. "You are aware of the tensions building up on our borders near Sikkim. You are aware of the trans-border engagements we are having. Last week alone, we lost seven lives. You are also aware of the insurgencies taking place in various parts of the country," Chand said.
The Army general's comments to spend more and pay essential attention towards strengthening military build-up comes in the light of a report tabled by the country's top auditor. The report of the Comptroller and Auditor General (CAG), which was placed in Parliament on July 21, pointed at a critical shortage of ammunition with the Indian Army including 83% shortage of fuses essential for the operation of tanks and howitzers. The report pointed out that the available stock can't sustain a 10-day war.