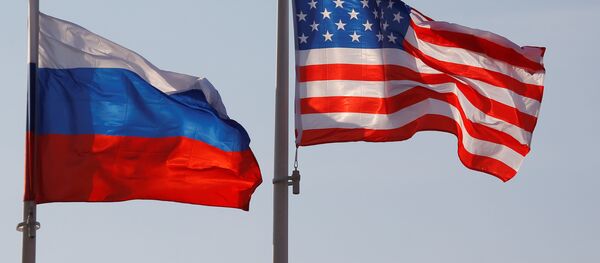 MOSCOW (Sputnik) — Russia will use its set of deferred political and economic measures if the US Senate and President Donald Trump uphold sanctions that passed in the House of Representatives, a senior Russian senator told Sputnik on Wednesday.
"We have a package of deferred measures," Vladimir Dzhabarov, the first deputy chairman of the Russian Federation Council's Foreign Affairs Committee, said. "It envisions both economic and political measures and will be adopted if the law is supported by the Senate and Trump."
The US House approved by a 419-3 vote on Tuesday a new version of a bill that would impose sweeping sanctions on Russia, Iran and North Korea, and limit Trump's ability to lift the restrictions on Moscow.